Superhero Bits: X-Men: Days Of Future Past, Amazing Spider-Man, Kick-Ass 2, Wolverine, Thor: The Dark World, Avengers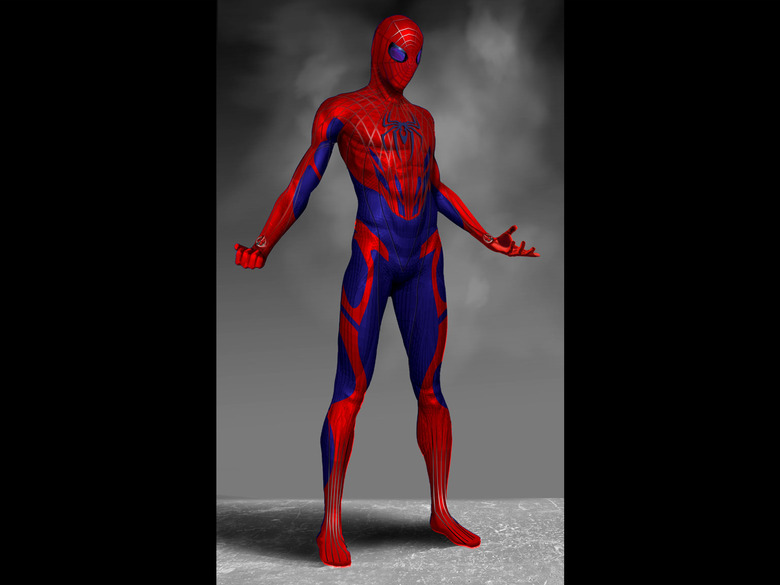 Want to see a bunch of alternative costumes and looks from The Amazing Spider-Man? How much did The Avengers end up grossing now that it's off domestic screens? Would X-Men producers like to crossover with The Avengers? What's the latest on X-Men: Days of Future Past? Where is Thor: The Dark World shooting now? Is Marvel releasing a new Iron Man anime? Read about all this and much more in today's Superhero Bits.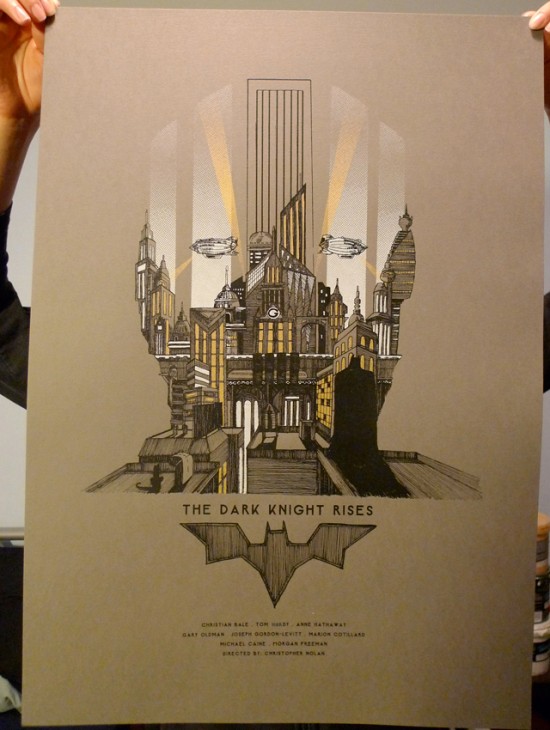 Karl Tagle's Dark Knight Rises poster is very different from the norm. Buy it, and watch some process videos, here.
Crave Online spoke to X-Men producer Lauren Shuler Donner who gave an update on X-Men: Days of Future Past (they're waiting on the finished screenplay) and said she'd love to blend the mutants with The Avengers:
I would love it. I would love it. I personally have close ties to Marvel because of Kevin Feige, because Kevin worked for me. But to take our characters and mingle them in the way that they were written, yeah, absolutely.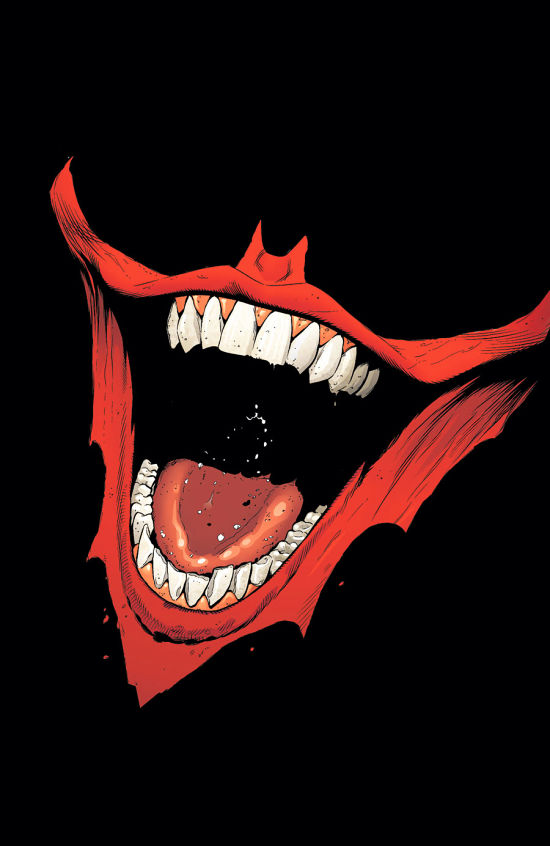 Unique Daily posted this awesome Joker art by an unknown artist.Marvel revealed they're doing a new Iron Man anime: IRON MAN: RISE OF TECHNOVORE.
What Culture lists the nine most anticipated upcoming comic book movies.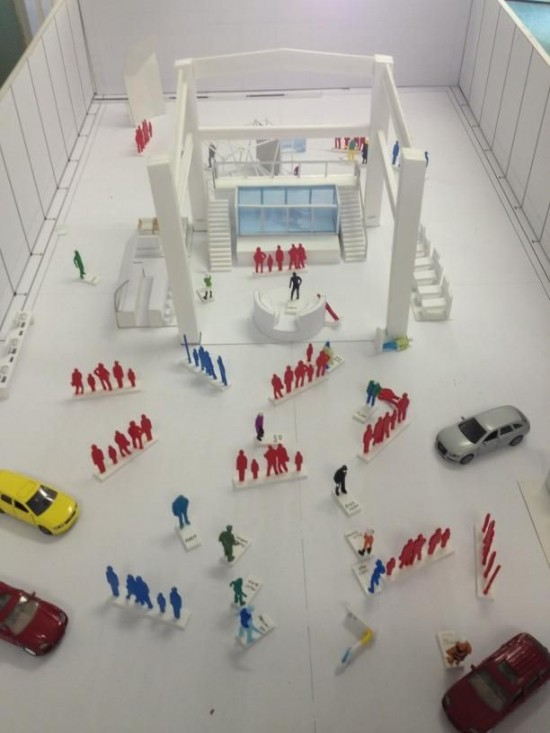 Jeff Wadlow tweeted this image of a mock up of The MFer's lair in Kick-Ass 2.Prestige Hong Kong (via Superhero Hype) spoke to Chris Hemsworth about Thor: The Dark World. Nothing groundbreaking, just more talk about the reality Alan Taylor is bringing to it.
Due to the amount of graphics and images included in Superhero Bits, we have to split this post over TWO pages. Click the link above to continue to the second page of Superhero Bits.
Superhero Hype posted some new set photos from The Wolverine.John August reiterated to Dread Central (via CBM) that Preacher is ready to go:
Preacher could be filmed, at any point. It's sort of ready to go, but it's lacking a green light. At some point, that green light might come, but it may never come.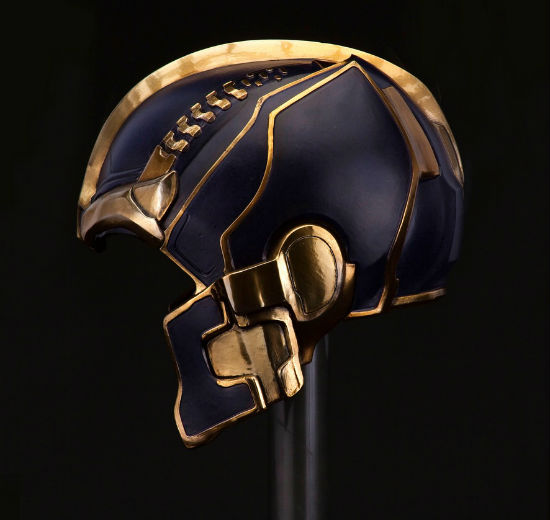 Iron Head Studio (via CBM) posted some cool images of armor in The Avengers, such as Thanos' helmet.Christopher Eccleston (via CBM) confirmed Thor: The Dark World would soon be shooting in Iceland.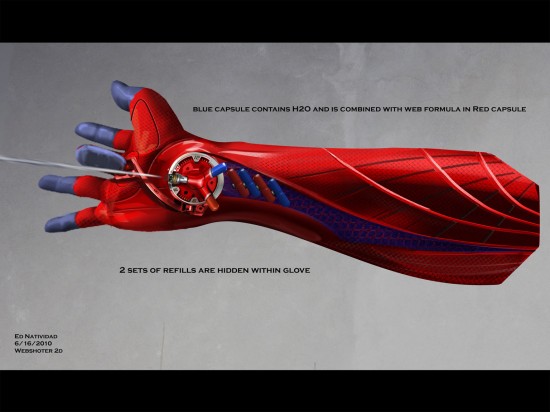 Comic Book Movie has begun to delve deep into the second screen experience with the Amazing Spider-Man Blu-ray, which includes alternative looks at Lizard and the Spider-Man costume like the above webshooters. (Also the image on page one)Christina Hendricks would still love to appear in a Wonder Woman film, just maybe not as the lead.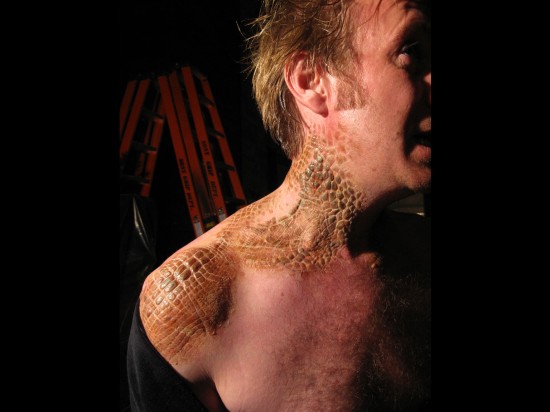 More Amazing Spider-Man behind the scenes at this link.
Geek Alerts has a Spider-Man ice cube tray that I may or may not have posted before.
After 154 days of release, #Avengers closes the books w/ final gross of $623,357,910 – #3 all-time dom & worldwide.

— Gitesh Pandya (@GiteshPandya) October 5, 2012
Seven predictions for the future of the comic book film.