'Not Fade Away' Trailer - The Feature Film Debut Of 'Sopranos' Creator David Chase; Plus Early Buzz From NYFF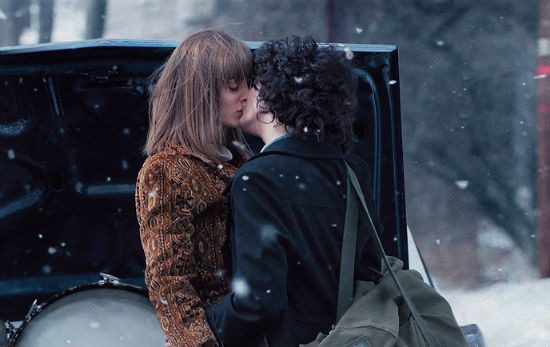 Five years ago, David Chase ended one of the best television shows of all time, The Sopranos. Now he's rolled that legacy into his first movie. Not Fade Away is Chase's feature directorial debut and it's a semi-autobiographical story about a group of young men in 1960s New Jersey attempting to form a rock band. Starring John Magaro, Jack Huston, Will Brill, Bella Heathcote, Brad Garrett, Christopher McDonald and James Gandolfini, the film is currently playing the New York Film Festival before its holiday release, December 21.
After the break, check out the nostalgic first trailer, packed with rock and roll, and read some of the early buzz coming out of the New York Film Festival.
Thanks to Apple for the trailer. Head there for the HD version.
And here are some thoughts on Chase's debut from the New York Film Festival. It's mixed to positive, which is about what I expected. From the trailer it certainly looks like one of those films that either you connect to and immediately fall in love with, or remain detached to.
NOT FADE AWAY – Guess
I shouldn't be surprised that the guy who made one of the best TV shows in history could craft a damn good movie.

— Matt Singer (@mattsinger) October 5, 2012
Really liked David Chase's Not Fade Away but I also can probably relate to the material, having played in bands myself. #nyff50

— Edward Douglas (@EDouglasWW) October 5, 2012
The 20-minute ordeal of procuring #NYFF secret screening tickets was more intriguing than the entirety of Not Fade Away.

— Katie Calautti (@katieisms) October 5, 2012
I've been anticipating this film since well before Chase had a title and this trailer totally sold me. Paramount's release date also exhibits a ton of confidence in the film. As a lover of rock and roll, coming of age stories and David Chase, I can't wait for this one.
What do you think?