Zombie Art Show Coming To Brooklyn This Weekend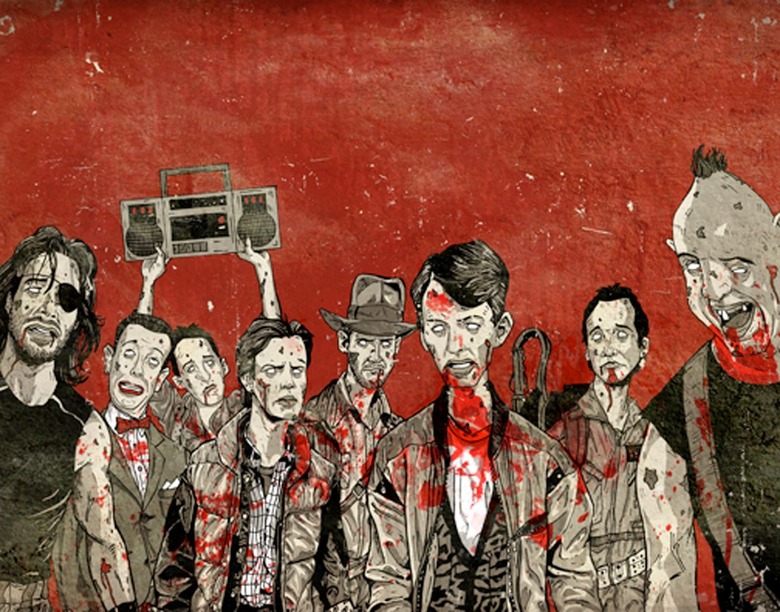 October means Halloween and Halloween means scary movies. Not only does Hollywood have the surefire slate of horror films set for release, even the art galleries are getting in the swing. Later this month, the Mondo Gallery in Austin, TX will have a show themed on Universal Monsters (more on that in the coming weeks) and Friday October 5 at the Bottleneck Gallery in Brooklyn, NY has an exhibit of the undead.
Can't Beat Em, Join Em: The Zombie Show opens at 7 p.m. Friday October 5 at the Bottleneck, 60 Broadway, Brooklyn NY and remains on display through October 28. After the jump, check out a small, small selection of movie related zombie art from the show.
The Bottleneck Gallery is located at 60 Broadway R4, Brooklyn, NY and the exhibit opens from 7-10 p.m. October 5. It remains on display through October 28. Click here for the full gallery hours and follow on Facebook for updates.
Here are some images.
Those are just a small selection of pieces from the show and it's not only specific to movies. There's plenty of straight creepy and cool zombie art as well. Pieces will go on sale Saturday Oct. 6 online. Follow Facebook or Twitter for the information.