Superhero Bits: Iron Man & Hulk Heroes United, Guardians Of The Galaxy, Amazing Spider-Man, Batman, The Avengers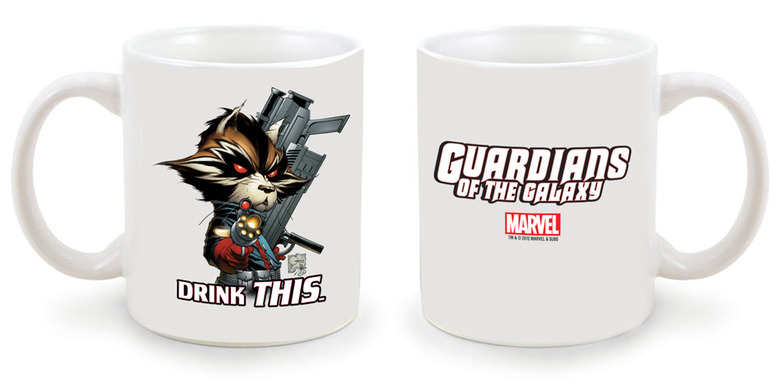 Want to learn about the new Marvel movie Iron Man & Hulk: Heroes United? Which actor talked about possibly playing Rocket Raccoon in Guardians of the Galaxy? How successful was The Avengers on Blu-ray? Want to see a ton of new behind the scenes photos and concept art from that film? Has Guillermo Del Toro provided an update on the Hulk TV show? Has an actor already been turned down for Black Panther? Read about all this and more in today's Superhero Bits.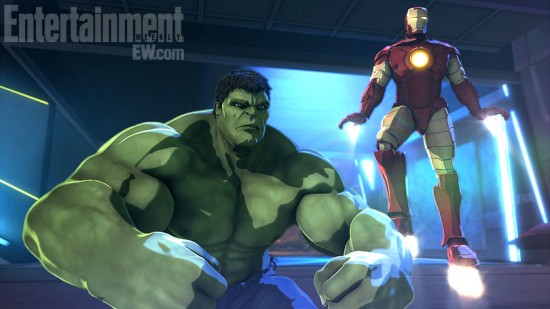 Entertainment Weekly exclusively revealed Marvel's plans for a new direct to DVD movie: Iron Man & Hulk: Heroes United, "which will team Tony Stark and Bruce Banner in a fight against the villain Zzzax, a creature formed out of pure energy who can absorb human minds."
Unsurprisingly, The Avengers was a massive success on home video.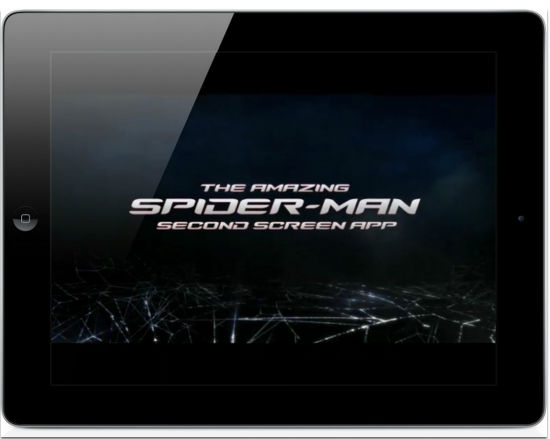 AppAdvice points out that The Amazing Spider-Man second screen app is now available in the App Store.Michael Rooker spoke to MovieWeb about potentially playing Rocket Raccoon in Guardians of the Galaxy.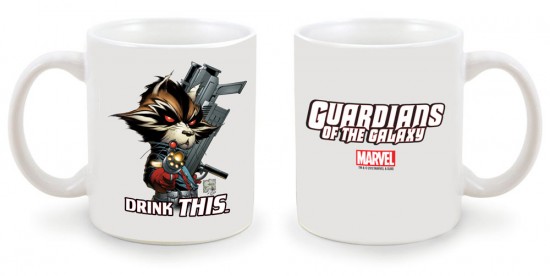 The Daily Blam posted all of the Marvel exclusives that'll be available at New York Comic-Con. Cool Avengers stuff, X-Men stuff, but my favorite has to be this Guardians of the Galaxy coffee mug. Head there for more info.Guillermo Del Toro spoke to Shock Till Ya Drop about the Hulk TV show. They're still waiting on one particular writer. No change.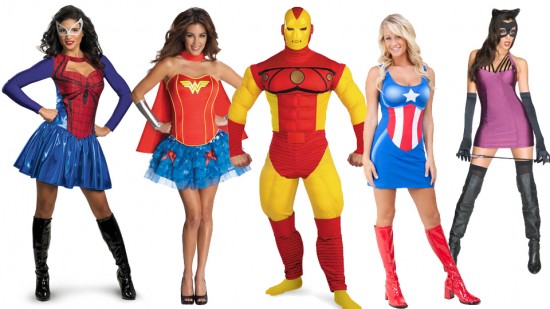 IO9 has a great post full of the craziest, and sluttiest, Halloween costumes that you can buy in full this year. Of course, lots of superheroes.WhatCulture thinks Gotham Central should be the center of the new Batman franchise.
Due to the amount of graphics and images included in Superhero Bits, we have to split this post over TWO pages. Click the link above to continue to the second page of Superhero Bits.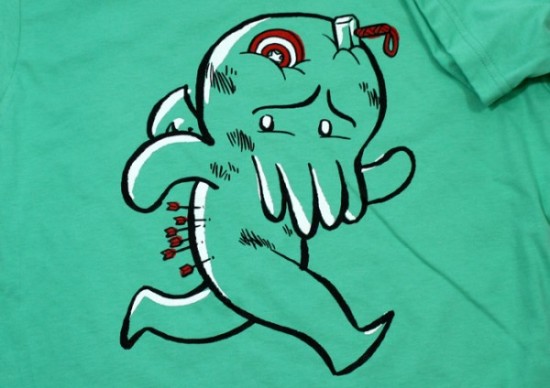 Cthulhu gets beat up by the Avengers in this t-shirt, available here, thanks to FG.
Pajiba write about the 13 best comic book movies not based on actual comic books. Some great stuff!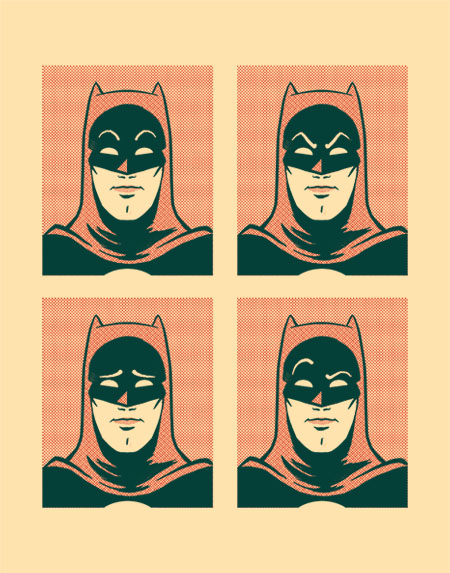 Olly Moss posted this doodle with the funny comment: "My favourite thing about 60s Batman is that they drew his eyebrows on the cowl. "Gamma Squad breaks down the pros and cons of Mark Millar controlling 20th Century Fox's Marvel properties.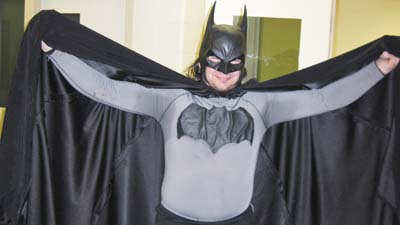 The Michigan Batman has been arrested again, via Bleeding Cool.
Here are some kick ass women who should be a part of Joss Whedon's S.H.I.E.L.D. show according to IO9.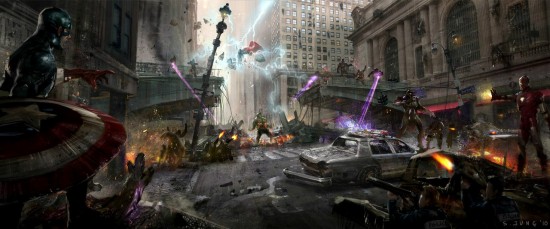 Comic Book Movie has come across another huge cache of unseen behind the scenes footage and concept art from The Avengers. Really gorgeous stuff.
Actor Noel Clarke told Den of Geek (via CBM) that Marvel isn't interested in him participating in a Black Panther movie despite his attempts.
Marvel (via CBM) posted this new clip from Ultimate Spider-Man featuring Captain America.
Etsy user SciFeyeCandy is selling bikinis themed around Wonder Woman, Captain America, Batgirl and Harley Quinn. Thanks to Fashionably Geek.