'The Lords Of Salem' Teaser Trailer: So, How Many Times Did Rob Zombie Watch 'Eyes Wide Shut'?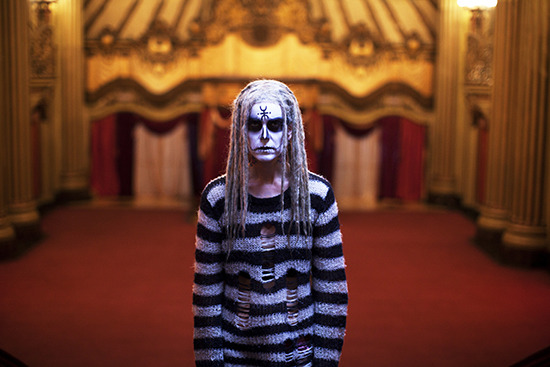 The Lords of Salem feels like a 'make or break' moment for Rob Zombie. His debut film suffered problems in the clash between creator and distributor, and fan expectation and reality, but he broke out in a big way with The Devil's Rejects. But after a very divisive pair of Halloween films I know a lot of people who are ready to give up on the idea of Zombie as director. And so we come to this.
The Lords of Salem is a project he's had in mind for a while, and it looks like pure Zombie, with blood, witches, a promise of intertwined sex and violence, and appearances from classic horror actors such as Dee Wallace and Barbara Crampton. Zombie shot the film as an indie last year. He dropped a teaser during his summer tour this year, but that never (officially) went online. After the TIFF debut of the movie Anchor Bay picked it up, and now we've finally got an online trailer. It has a whole hell of a lot of Kubrick in it, particularly Eyes Wide Shut, but that's fine with me.
Deliberately operatic and more than a bit silly ("Satan... come to us!") I don't know how to predict how this will play. But after watching this teaser a couple times I'm ready to see the film. 
Deadline has the trailer. Guess what Deadline doesn't have? Embeddable video. Click the fake player below to head to the teaser. (Update: What looks like the Canadian version of the same teaser is now embedded below the Deadline fake player. I'll leave both, as I don't know if the embed will stay up, and the embed's audio is a bit wonky.)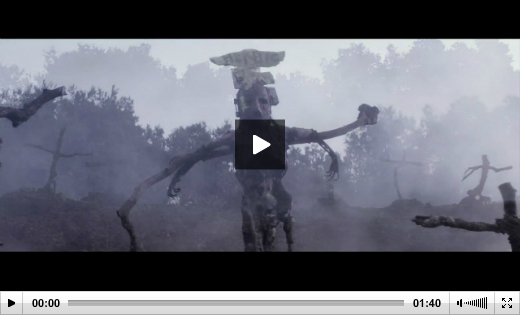 The Lords of Salem also features Sheri Moon Zombie, Bruce Davison, Jeff Daniel Phillips, Ken Foree, Patricia Quinn, and Judy Geeson. Anchor Bay hasn't yet announced a solid release date for the film, but spring 2013 is the general window.
Heidi, a radio station DJ, receives a wooden box containing a record. Heidi listens and the bizarre sounds within the grooves immediately trigger flashbacks of Salem's violent past. Is Heidi going mad or are the Lords of Salem returning for revenge on modern day Salem?