TV Bits: 'Downton Abbey,' 'Justified,' 'About A Boy,' 'Homeland,' 'Dexter,' 'Walking Dead,' 'Boardwalk Empire'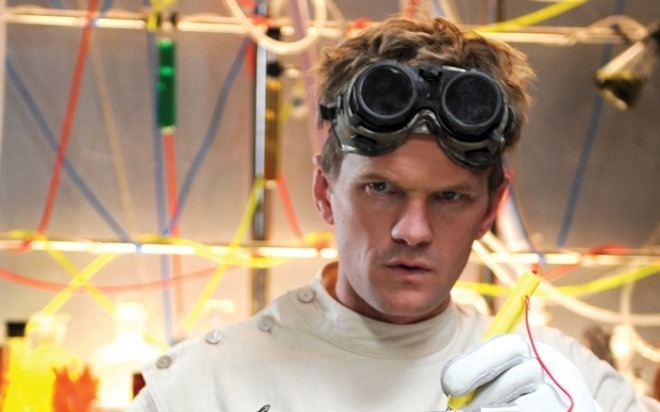 Tons and tons of cool TV news in the past few days, after the jump read about the following:
Dr. Horrible's Sing Along Blog is coming to The CW on October 9.
Producer Greg Berlanti is developing a modern take on Wuthering Heights called Napa.
Julian Fellowes has an idea for a prequel to Downton Abbey.
Nick Hornby's book About A Boy was already a movie and now might become a TV series.
Watch the full season premieres of Dexter and Homeland online right now.
Patton Oswalt has joined the fourth season of Justified.
AMC released the first of 4 webisodes to get your ready for season 3 of The Walking Dead.
Boardwalk Empire has just been renewed for a fourth season.
The MTV Movie Awards will now be in April.
Cinemax's Strike Back will be back for a third season.
Joss Whedon's popular short, Dr. Horrible's Sing-Along Blog, starring Neil Patrick Harris, is set to make its TV premiere on the CW on October 9 at 9 p.m. Entertainment Weekly has the first promo for the show.
Emily Bronte's classic novel Wuthering Heights has been made and remade to death in all kinds of media. The latest, according to The Hollywood Reporter, will be called Napa and is being developed by Greg Berlanti. It's a modern take on the doomed love story that'll be set in California's famous wine district, Napa Valley. It's being written by Tom Donaghy.
The creator of Downton Abbey, Julian Fellowes, spoke to The Daily Mail and said he has an idea for a prequel to his hit period drama:
I do have an idea of doing a prequel of the courtship between Robert and Cora. Cora was in love with him before they married but as we know he only fell in love with her about a year after they married. He married her purely for the money. I think that is something he came to feel quite guilty about.
Jason Katmis, the executive producer of Roswell, Friday Night Lights and Parenthood, is developing a TV version of Nick Hornby's book, About a Boy. Deadline broke the story on the show, which will be the second attempt at bringing the idea to the small screen. It was already a movie with Hugh Grant. The story revolves around a bachelor who befriends a lonely kid and his mother.
Showtime posted the full season seven premiere of Dexter on their YouTube channel. It's embedded below.
And here's the Homeland season 2 premiere as well.
Comedian Patton Oswalt has been cast in the upcoming season of FX's Justified, according to TV Line. He'll be playing "Bob Sweeney, a local constable who went to high school with Raylan and has been hired by the lawman to watch Arlo's house."
The third season of The Walking Dead premieres October 14 on AMC and to say it's highly anticipated would be an understatement. AMC knows this and, to get everyone excited, they've produced four webisodes to whet your appetite before the premiere. Here's the first one below, called Cold Storage:
Variety reports that HBO is happy with the critical and commercial success of the third season of Boardwalk Empire and have renewed it for a fourth season.
As the summer movie season starts earlier and earlier in Hollywood, the MTV Movie Awards has to adapt. The major promotional show for the big summer blockbusters, which usually took place in June, has now been moved to April starting in 2013. Read more at Deadline.
Finally, Cinemax's action show Strike Back has been renewed for a third season. Deadline broke the news.