'The Guilt Trip' Trailer: Awkward Moments Between Seth Rogen And Barbara Streisand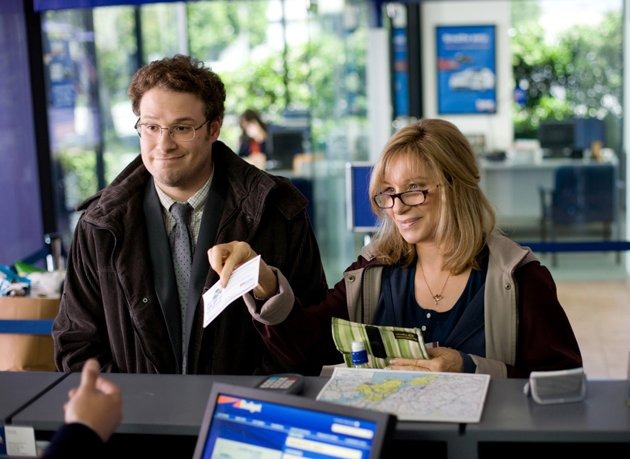 Driving across the United States can be a transformative experience. Seeing all the different states, towns, people and more can be truly enlightening, which is why when people do it, they often do it alone or with a close, close friend. In The Guilt Trip, Seth Rogen's character makes the trip with his mom, played by Barbara Streisand.
The first trailer for the Christmas release, directed by Anne Fletcher (The Proposal), has just been released and it's packed with the kind of awkward, uncomfortable situations that can occur when spending a lot of time with your mom. Check it out.
Thanks to Yahoo Movies for the trailer.
The trailer has some laughs and the potential for a funny movie is certainly there. Plus the combination of Rogen and Streisand seems almost too marketable to men and women, young and old. What worries me is the possibility of it being one joke over and over again. Here's a mom and her son awkward at dinner! Here's a mom and her son awkward at the strip club! A job interview! With GPS! But they really love and respect each other. Roll credits. Hopefully, there's more to it than that but that's basically what we see in the trailer.
Here's the official plot description to fill in some specifics. The film opens December 25:
Andy Brewster is about to embark on the road trip of a lifetime, and who better to accompany him than his overbearing mother Joyce. After deciding to start his adventure with a quick visit at mom's, Andy is guilted into bringing her along for the ride. Across 3,000 miles of ever-changing landscape, he is constantly aggravated by her antics, but over time he comes to realize that their lives have more in common than he originally thought. His mother?s advice might end up being exactly what he needs.