'Ernest & Celestine' Trailer Is A Beautiful Breath Of Fresh Air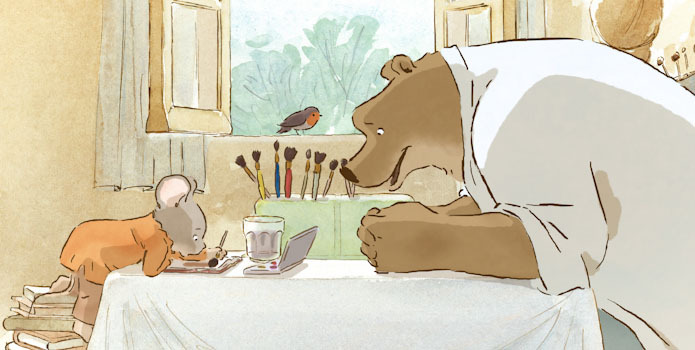 If the increasing prevalence of CG animation hasn't dulled your passion for more traditional forms of animation, this trailer for Ernest & Celestine, a story about a friendship between a bear and mouse, might seem to float right off the screen.
I've written about the animated film Ernest and Celestine in the past, in part because it just looks lovely, and in part because two of the three primary creators (Stéphane Aubier and Vincent Patar, who worked here with Benjamin Renner) are the people behind the stop-motion gem A Town Called Panic. French writer Daniel Pennac penned the screenplay, based on the illustrated books by the late Gabrielle Vincent, and while I can't tell what the result of his writing is, the look of the film is both faithful to the books, and also lively in its own right.
There are no subtitles in this trailer, so you'll have to muddle through the French dialogue, but the energy and animation are so nice that it probably won't matter.
We don't have a US release date for the film at this point, sadly. GKids, the same company that has been doing a roadshow of Miyazaki's films, will release the movie in the US with an english dub sometime next fall. [Twitch]