Bryan Fuller And Bryan Singer's 'Munsters' Re-Do 'Mockingbird Lane' Unlikely To Get Series Order [Updated With Fuller's Denial]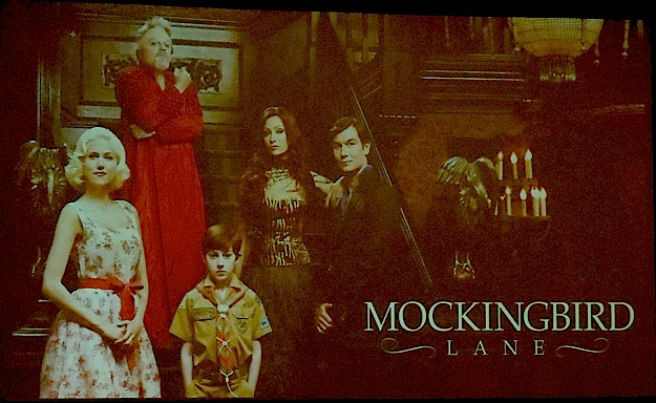 Briefly: Over the past couple years Bryan Fuller and NBC have been working to come up with a new take on The Munsters, the '60s TV show that vaguely melded the Universal monsters with then-popular TV sitcom family concepts. Bryan Singer ended up coming on board to direct the pilot for what became Mockingbird Lane, with Jerry O'Connell as Herman Munster, Portia de Rossi as his wife Lily, and Eddie Izzard as Grandpa.
Described, perhaps appropriately given what the show was trying to update, as a cross between True Blood and Modern Family, the pilot is one that NBC has dithered over for a while. Now Deadline reports that the network is unlikely to pick it up for series.
Because NBC developed the idea and has NBC/Universal the rights to The Munsters, if this one doesn't go beyond pilot it might just die — which means that the pilot could become one Bryan Singer fans will have to search for in years to come. Got to wonder if the relative lack of success for Tim Burton's new Dark Shadows, which sounds a bit like this concept, hurt the show's chances at all. This pilot even had a surprise werewolf child, just like Dark Shadows.
Update: There's a good chance that Deadline isn't on the money with this, as Fuller tweeted that the site's story is wrong, and suggested that he'll have better news soon.
NBC just informed me the Deadline article regarding #MockingbirdLane was Dead Wrong. Stay tuned for updates!

— Bryan Fuller (@BryanFuller) October 2, 2012