New Info On The Characters Created For Joss Whedon's 'S.H.I.E.L.D.' TV Series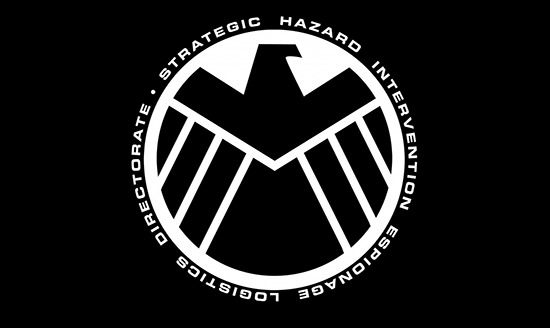 Marvel generated a good bit of excitement by announcing that The Avengers director (and Buffy and Firefly head honcho) Joss Whedon would make not only The Avengers 2, but would act as executive producer of a TV show chronicling the exploits of S.H.I.E.L.D. agents, and act as a general smoke-shrouded godfather to Marvel's film slate.
The details on S.H.I.E.L.D. have been thin so far, with Whedon saying the show "came together very organically," and noting that the show will feature all new characters, rather than importing personalities from Marvel's films. Now, however, we know a bit more about four of the core characters, and taken together they may sound like a pretty familiar bunch to Whedon's fans.
Backtracking a bit, Whedon said not long ago,
It's new characters. It needs to be its own thing. It needs to be adjacent [to the movies]. You don't want to do a show where you're constantly going, 'Iron Man just left, but he was totally here a minute ago.' You want them to go off on their own thing, and say, well, what has S.H.I.E.L.D. got that the heroes don't have? And part of that for me is, they're not superheroes, but they live in that universe. That makes them a little bit — even though they're a big organization — underdogs, and so that's really interesting to me.
Tonight TV Line scored casting details which reveal a few things about the characters:
Skye – This late-20s woman sounds like a dream: fun, smart, caring and confident – with an ability to get the upper hand by using her wit and charm.
Agent Grant Ward –  Quite the physical specimen and "cool under fire," he sometimes botches interpersonal relations. He's a quiet one with a bit of a temper, but he's the kind of guy that grows on you.
Agent Althea Rice –  Also known as "The Calvary," this hard-core soldier has crazy skills when it comes to weapons and being a pilot. But her experiences have left her very quiet and a little damaged.
Agent Leo Fitz and Agent Jemma Simmons – These two came through training together and still choose to spend most of their time in each other's company. Their sibling-like relationship is reinforced by their shared nerd tendencies – she deals with biology and chemistry, he's a whiz at the technical side of weaponry.
I've already seen a few jokes about Whedon reassembling/reworking the crew of Firefly for this show, and sure, there are some recognizable "Whedon" elements in there. But it's pretty early to be making the easy call; let's at least see who gets cast.
We're still waiting to hear precisely what role Whedon will take in the S.H.I.E.L.D. pilot. He could end up directing the opener, and will co-write with brother Jed Whedon and Maurissa Tancharoen (Dollhouse). We don't have a premiere date at this point, and likely won't for a while longer.