Posters: Jason Statham Swaggers In 'Parker,' Plus 'Zero Dark Thirty,' 'Frankenweenie,' And Great 'Killing Them Softly' One-Sheets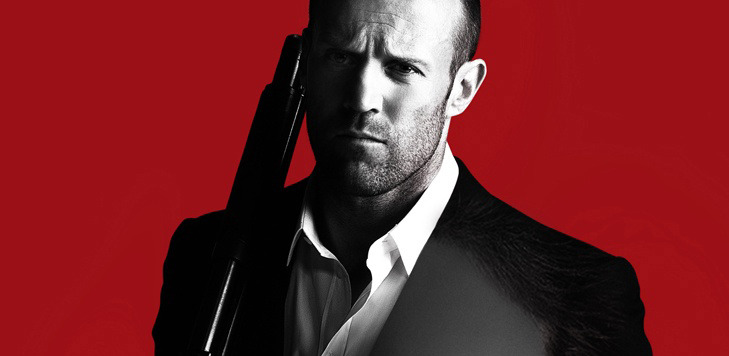 Loads of new posters have hit today, and the one that you see above is the fairly disappointing first image for Parker, which, as the pic suggests, stars Jason Statham as the title character. It's a movie I've held some hope for, as it follows in a line of films (Point Blank, Full Contact, Ransom) that all adapt the same source material from crime novelist Donald E. Westlake's alter ego, Richard Stark.
Anyway, after the break you'll find that full poster along with new stuff for Frankenweenie, Zero Dark Thirty, and three great images for the Brad Pitt and Andrew Dominik re-team Killing Them Softly.
So that first image is Parker, in which Taylor Hackford (Ray) adapts the Richard Stark character of the same name. The film hits on January 25, 2013, and is described like so:
Jason Statham and Jennifer Lopez team up to get their cut in the crime thriller, PARKER, based on the series of bestselling novels by Donald E. Westlake. Parker (Jason Statham) is a professional thief who lives by a personal code of ethics: Don't steal from people who can't afford it and don't hurt people who don't deserve it. But on his latest heist, his crew double crosses him, steals his stash, and leaves him for dead. Determined to make sure they regret it, Parker tracks them to PalmBeach, playground of the rich and famous, where the crew is planning their biggest heist ever. Donning the disguise of a rich Texan, Parker takes on an unlikely partner, Leslie (Jennifer Lopez), a savvy insider, who's short on cash, but big on looks, smarts and ambition. Together, they devise a plan to hijack the score, take everyone down and get away clean.
IGN has the poster.
Then there's a new image for Kathryn Bigelow's Zero Dark Thirty, in which Bigelow works once more with The Hurt Locker screenwriter Mark Boal, and actors Joel Edgerton, Jessica Chastain, Edgar Ramirez, Mark Strong, Kyle Chandler, Nash Edgerton, Jennifer Ehle, Harold Perrineau, and Frank Grillo are part or related to of the special mission to kill Osama bin Laden. That's Bin Laden's compound in Pakistan as the centerpiece of the poster, but in general the December 19 remains almost as secretive as the operation it depicts. [Yahoo]
Saving the best for (nearly) last, we've got three great new sheets for Killing Them Softly, in which The Assassination of Jesse James by the Coward Robert Ford duo of Brad Pitt and director Andrew Dominik reunite to adapt the novel Cogan's Trade. The story is a pretty straight-forward tale of a mod enforcer (Pitt) going after guys who robbed the wrong card game. But word out of Cannes suggested that there's a lot more going on in the film, and some of the movie's dissection of the American Dream is seen in these posters.
Finally, there are six character posters dedicated to the monsters in Frankenweenie. They're not spoilers, exactly, but for those who haven't seen very much of the movie and don't want to know where the third act goes as it heads into monster movie territory, I wouldn't peer at these too closely. That said, I like this posters a lot, so those who aren't worried about knowing a bit more should dive in.
Tim Burton's film features the voices of Winona Ryder, Martin Short, Catherine O'Hara, Martin Landau, Charlie Tahan, Atticus Shaffer, Robert Capron and Conchata Ferrell, and opens this Friday.
After unexpectedly losing his beloved dog Sparky, young Victor harnesses the power of science to bring his best friend back to life—with just a few minor adjustments. He tries to hide his home-sewn creation, but when Sparky gets out, Victor's fellow students, teachers and the entire town all learn that getting a new "leash on life" can be monstrous.