Matt Reeves Confirmed To Helm 'Dawn Of The Planet Of The Apes'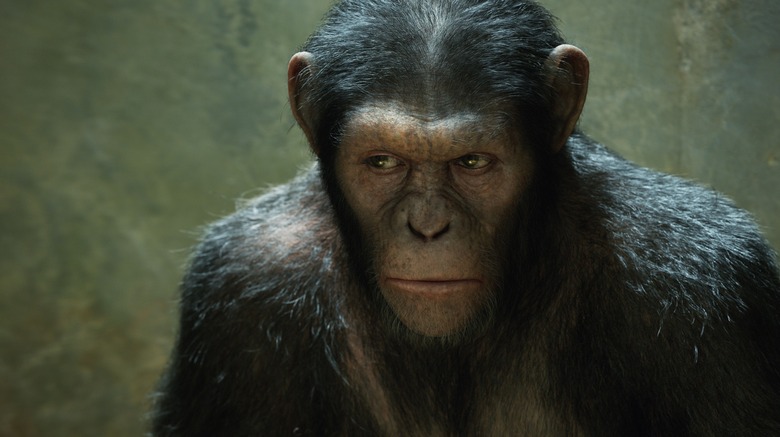 Matt Reeves is about to take over the world. The director of Cloverfield and Let Me In now confirmed to helm Dawn of the Planet of the Apes, the sequel to Rise of the Planet of the Apes. The director of that film, Rupert Wyatt, was expected to return for this follow-up, but left the project due to a rumored problem with the production and release schedule. Reeves was the studio's top choice to replace him.
Once again written by Rick Jaffa & Amanda Silver, Dawn of the Planet of the Apes which will continue the story of Caesar (Andy Serkis) and tell the next chapter of how he, along with the help of a rapidly spreading virus, will eventually change the world into what's seen in the 1968 film starring Charlton Heston. It's scheduled for release May 23, 2014. Read more after the jump.
Deadline reported the news of Reeves' deal, which was more or less expected after last week's report.
With a release date that's already less than two years away, Reeves will likely jump into production of Dawn head first in the coming days. Andy Serkis has signed for the sequel but other cast members, chief among them James Franco, have not yet been confirmed to return. Not that Franco's character is essential to the sequel, but he's a bigger star now than he was last summer. Since it is his character's fault the world will soon end, I'd expect him to at least show up for a little bit.
Reeves had been, and will likely remain, attached to several other projects but he'd been struggling to settle on a project after Let Me In. From the dealmaking perspective, this is a huge step up for the director: an established studio franchise, with massive special effects. I'm very excited to see what he'll do with it as he's made his talent more than clear over his last films.
Now that this is official, what does this do to your anticipation of Dawn of the Planet of the Apes?