This Week In Trailers: Simon & The Oaks, A Whisper To A Roar, A Liar's Autobiography, Welcome Aboard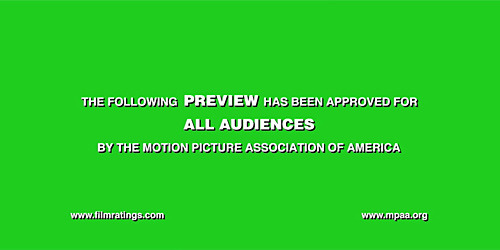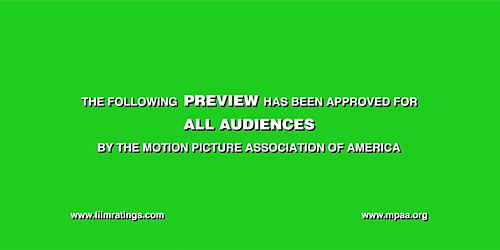 Trailers are an under-appreciated art form insofar that many times they're seen as vehicles for showing footage, explaining films away, or showing their hand about what moviegoers can expect. Foreign, domestic, independent, big budget: What better way to hone your skills as a thoughtful moviegoer than by deconstructing these little pieces of advertising? This week we look at Nazis in Sweden, protesters around the world, a suicidal old Frenchman who finds the will to live through a buxom young lass, and a whole lot of Monty Python. A Liar's Autobiography Trailer
It's hard not to notice one person absent from this film: Eric Idle.
For reasons unknown to me (although I'm sure there are those who know the ho-hum details) Idle's absence from a movie about Python alum who succumbed to cancer in 1989, Graham Chapman, is a curious one. However, with John Cleese, Terry Jones, Terry Gilliam and Michael Palin still a part of this project the trailer is more than enough to melt your synapses.
Directed by a true triumvirate, and animated by over a dozen animators, Bill Jones, Jeff Simpson and Ben Timlett had their work cut out for them. Not that this is anything new to Jones or Timlett who directed the very successful series Monty Python: Almost the Truth – Lawyers Cut in 2009, but it's interesting, however, that Idle is nowhere to be found. That aside, I'm always curious when any members of Python get together as it's like the Sankara Stones coming together.
Welcome Aboard Trailer
Maybe it's just a flux of hormones.
There was just something about director Jean Becker's ode to the grumpy old man who finds a young person who will change his life forever that hit me the right way. Yeah, we've been down this well trodden road before and I'm usually immune to the hackneyed plot points but this one felt a little different.
Be it that he was about to kill himself, that might have something to do with it. A man who feels he has nothing left to live for and has hit rock bottom as he prepares to blow his head off. But, of course, an angel comes to save the day by convincing this crusty crustacean to postpone death's sweet embrace. (In so many words, of course)
What follows is an odd couple pairing that, again, doesn't feel original as it does fresh. I like that there's a little juxtaposition of the older man taking this younger girl under his wing to teach her a thing or two without the hint that it'll turn unnecessarily sexual at any point. The trailer keeps things peppy with a little cat/dog bickering back and forth while also trying to add a dollop of emotional sentimentality. This story is not one for the ages but, as a story that's contained between two people that appear interesting, I'm all for it.
Simon & The Oaks Trailer
This trailer knows it has to grab you and it's not going to let things air out until it brings the heavy marketing artillery.
Within fifteen seconds of this trailer's opening we know what the premise is, what festivals have heralded it, and that it's been nominated for 13 Oscars (Swedish ones, but Oscars nonetheless, right?) and it's these three things that propel the rest of the trailer forward. Even besides those three things, this thing knows the meaning of brevity.
It really encapsulates the life of an artist as a young man, mixing in the drama of it being WWII and giving us a perspective of what it was like for other countries, like Sweden, to live through this scourge so effortlessly. I get all the beats that director Lisa Ohlin is laying down as this small Jewish boy comes of age in a place where there seemed to be no refuge for Jews in the world. Again, it's that pivot point about a minute into this thing when the boy becomes a strapping lad in mere seconds and we see his life as a musician and how things from his past inform his present that I was just blown away by its punch.
This seems epic in scope but focused on one person's story and you can see hints as to why there might be so much acclaim surrounding this movie but it doesn't take away that the direction feels intimate and the story as something that speaks across generations, getting to the heart of the humanity that connects all individuals when it comes to the repercussions of World War II.
One of the more moving trailers I've seen in the last month for sure.
A Whisper to a Roar Trailer
It's hard to get worked up about the things that are happening in our country much less the rest of the world but this trailer is a nice reminder of what people do when they're done with taking what their government is giving.
Seeing individuals from around the world (Egypt, Malaysia, Ukraine, Venezuela and Zimbabwe) take to the streets to air their grievances against a government that would soon as gun them down than they would capitulate to the efforts of some meddling kids is kind of inspiring. Through some very quick history lessons about what each of these power hungry autocrats have in common and why they're in the position they're in today, and a little bit of animation to tie all the protest efforts together, we're given a very clear view of why we're talking about these hot spots.
Whether it's fortuitous that director Ben Moses (with a little narration help from Alfred Molina) was able to be there when Egypt turned a page in its own history book or was able to document any sea change with the other countries depicted is irrelevant to the overriding theme that it's through organized (i.e. Twitter and Facebook helping those to assemble) methods and coming together as a people will any progress be made.
I'm not sure if anything warrants a look at our own system and if there's anything worth going to the streets en masse to demand change on but this trailer seems to show people who are fearless, but hopeful, about the world they want to live in. Whether that's all hokey and played up for effect, I'm not sure, but it's effective here and, looking at the headlines, it looks like it's already worked in a few places.
Nota bene: If you have any suggestions of trailers to possibly be included in this column, even have a trailer of your own to pitch, please let me know by sending me a note at Christopher_Stipp@yahoo.com
In case you missed them, here are the other trailers we covered at /Film this week:
Bullet to the Head UK Trailer – Looks fun, no question, but it's worth about a $1 rental.
The First Time Trailer - It's too filled treacle for me to even care about anyone in this thing. If there's one movie I would avoid based on the trailer, this would be it.
End of Love Trailer – The trailer digs in, no question, with an emotional hook.
Ernest & Celestine Trailer - The animation hearkens back to a different time and it evokes a warmness that I miss.
The Lone Ranger Trailer – I'm optimistic by what's here but we've obviously a lot more time, and more trailers, to judge this by.
The Guilt Trip Trailer - I'll never see this. Not that it looks completely terrible but there's just nothing that speaks to me on any level.
Parker Trailer - We've all seen this before, right?
Movie 43 Trailer - A Kentucky Fried Movie for a new generation? I'm all for this.
The Croods Trailer - I'm sure my kids will like it. Not so much for pop.
The Lords of Salem Trailer – This motif of his is starting to wear thin.
Wreck-It Ralph International Trailer - The best trailer I've seen for the movie, yet. Hits the right high notes and explains the plot in quick beats.
A Good Day to Die Hard Trailer - Well, there will be lots of explosions, I can be assured of that.
Broken City Trailer - This looks like a movie for the older set: a thriller with a little drama and a standard storyline of double-crossing scallywags.
Stoker International Trailer - You've got my attention.