LOL: 'Zombeavers' Trailer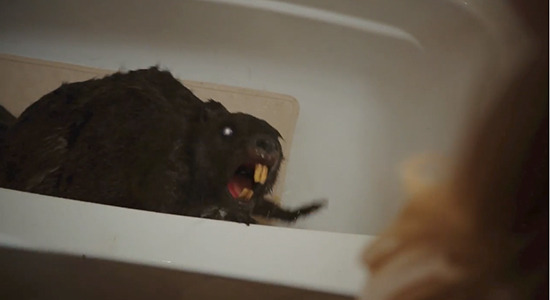 I'm not going to waste time setting this up — what we have here is a trailer for a movie in which people and animals are attacked by zombie beavers. The trailer is not safe for work, because zombie beavers. (And, ok, some language and blood and so on.) But watch the whole thing, because the last shot of this Zombeavers trailer is pretty great.
From the producers of CABIN FEVER, THE RING, WE'RE THE MILLERS, and AMERICAN PIE. Three college girls go on a care-free vacation of drinking games, topless sunbathing, and sexual exploration. Their frolicking fun comes to an abrupt end when toxic zombie beavers try to EAT THEM.