'Bullet To The Head' UK Trailer: So Sly Battled An Axe Murderer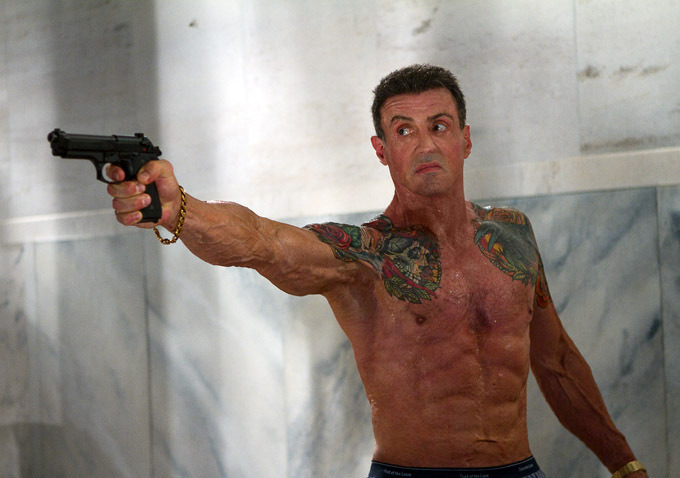 Here's a new look at Walter Hill's graphic novel adaptation Bullet to the Head, starring Sylvester Stallone as a hit man who teams with a cop from Washington DC (Sung Kang) to take down the guy who killed each of their partners. The first US trailer we saw was... well, let's just go with "dated," for now. This UK version has a little more energy, but isn't a lot better. I'm hoping that Walter Hill's feature return plays a lot better than these trailers make it look so far, and we'll find out early next year. For now, check out this new trailer below.
MSN UK has the trailer:
Nice to hear a little Motorhead in this trailer (the track is 'Killers') but the effect of this edit isn't any better than the first US trailer for the film was. The film also stars Sarah Shahi, Adewale Akinnuoye-Agbaje, Christian Slater and Holt McCallany, and opens February 1, 2013.
 Based on a graphic novel, "Bullet to the Head" also tells the story of a New Orleans hitman (Stallone) and a New York City cop who form an alliance to bring down the killers of their respective partners.