VOTD: Rian Johnson Dressed Up As Arclight Employee, Introduces 'Looper'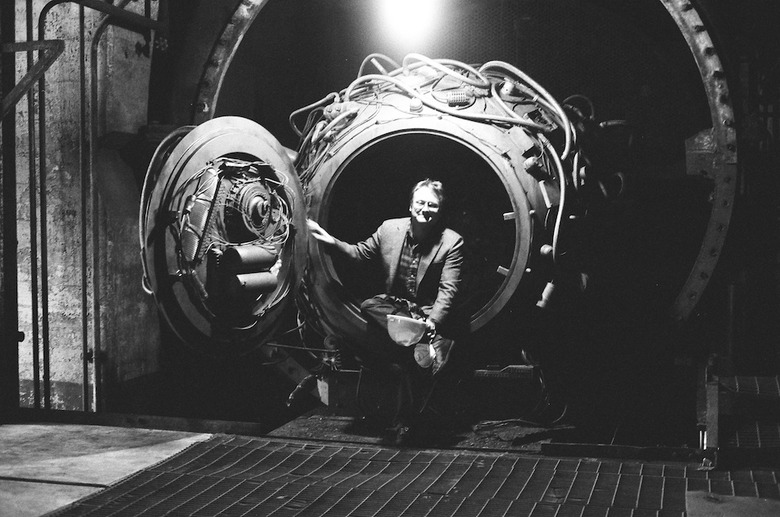 Hopefully after the release of the excellent film Looper, writer/director Rian Johnson will enter the elite group of filmmakers that film fans recognize on the street. That, obviously, has not happened yet. Thursday night, Johnson posed as an usher at Arclight Cinemas in Hollywood, CA and introduced the midnight screening of his film. He didn't say he was the director. He dressed like a normal employee and gave the same speech that preceeds every single screening at the Arclight. Very few people were in on the joke.
After the jump, check out the video of the clever, fun stunt as well as a cool animated trailer for the film.
The video comes from the official Looper Tumblr.
If you've never been to Arclight, it's important to restate that every single screening has an introduction just like this, almost word for word, and every employee wears not only the blue shirt, but that weird name tag and everything. Johnson was perfectly disguised. He just happened to be the writer and director of the film these hundreds of people were so excited for, they went to a midnight screening. I'm glad a few people chuckled and were in on the joke.
Also, this fantastic animated trailer for Looper hit the web a few days ago but we never got around to posting it. Now seems as good a time as any.
Over the weekend, check back for much more on Looper including spoiler discussion, interviews and more. It's in theaters now. Check it out.