Mark Millar To Oversee 20th Century Fox's Marvel Movies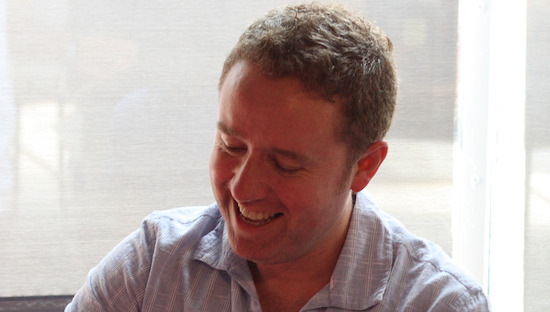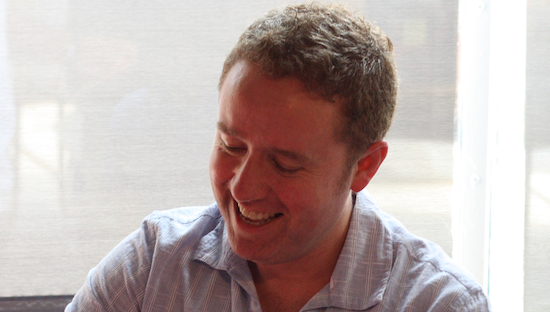 Once Marvel Studios started their ambitious Marvel Cinematic Universe, linking all their films in one world that culminated with The Avengers, executives and fans alike expressed disappointment so many major Marvel properties weren't being treated with the same respect. 20th Century Fox has now taken a step to fix that mistake. Much as Joss Whedon is doing at Marvel, Fox has hired Mark Millar – the popular Marvel writer of stories like The Ultimates, Civil War, Old Man Logan and creator of Kick-Ass, Wanted and Nemesis – as the "creative consultant" on their upcoming films such as The Wolverine, X-Men: Days of Future Past and Fantastic Four. Read more after the jump.
Coming Soon posted the press release (read the full thing below) but here are some of the major bulletpoints.
It says the move marks "an expanded commitment to some of its most important franchises" and confirms that Nemesis is still in development at the studio. Millar hints that he's only working on those three films at the moment, but with The Wolverine already well into production, I'm not sure how much input he'll have on that. I think this is more of an X-Men and Fantastic Four decision (which still mentions Josh Trank as the director) for now.
Millar is well-known for being one of the busiest men in the comic book business but he's also extremely fan friendly. In that aspect, I see this hiring as great news for movie fans (maybe not comic fans, though, who already wait months for new Millar issues). Millar is a huge fan with a big mouth and will be privy to, and have influence over, some very cool properties. I think it's likely he'll be dropping more news than the studio would like. Plus his ideas are always pretty outside of the box and exciting so I'd imagine he wouldn't sign off on something like Fantastic Four unless it's the Fantastic Four he'd like to see as a fan.
What are you thoughts on Millar's hiring?
Here's the full press release from 20th Century Fox and Coming SOon including Millar's thoughts on his new gig:
Marking an expanded commitment to some of its most important franchises, Twentieth Century Fox has brought on comics superstar Mark Millar to serve as a creative consultant on the studio's upcoming projects based on Marvel Comics properties.
Millar wrote several celebrated Marvel books such as The Ultimates, Civil War and Wolverine: Old Man Logan, before moving on to found Millarworld (millarworld.tv), where he continues to develop existing film franchise titles Wanted and Kick-Ass, as well as newer comic properties The Secret Service, Superior, and Nemesis — the latter also in development at Fox. Millar will work with Fox on developing new avenues for its "X-Men" and "Fantastic Four" tentpoles.
Commented TCF production president Emma Watts: "We are excited to be working with Mark. In addition to his groundbreaking Marvel work, he is simply one of the most original voices in comics today and will be an invaluable resource to us and to our filmmakers as we look for fresh opportunities to innovate within our shared Marvel universe."
Upcoming for the studio is THE WOLVERINE, starring Hugh Jackman, directed by James Mangold; X-MEN: DAYS OF FUTURE PAST, helmed by Matthew Vaughn; and a reboot of "FANTASTIC FOUR, to be directed by Josh Trank (Chronicle).
"As someone who has spent his entire life obsessed with both comic-books and movies, this is essentially my dream gig as it's a unique combination of both," stated Millar. "I spent ten years working at Marvel and am really happy with the work I did on the comic side of things so the idea of working with these characters now in a brand new medium is enormously exciting for me. I really like the Fox team, love this bold new direction they have for their franchises and am proud to be working alongside some of modern cinema's biggest talents. James Mangold is incredible, Matthew Vaughn's one of my closest pals and Josh Trank gave us, in my opinion, one of the greatest superhero movies of the last decade with Chronicle. The invitation to join this crew was maybe the coolest phone-call I've ever had.