First Look: Roland Emmerich's 'White House Down' Starring Channing Tatum And Jamie Foxx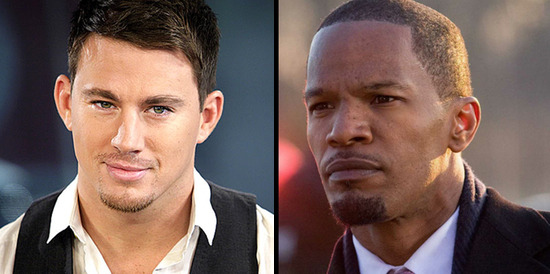 Anyone who follows me on Twitter probably knows that last week I was in Montreal visiting the set of Roland Emmerich's White House Down. Unfortunately, that's literally all I can say about it for now. But I'm not Entertainment Tonight. The TV entertainment show also visited the set (on a different day) and while I may be embargoed until closer to the film's June 28, 2013 release date, you can watch their set visit right now.
Directed by Emmerich from a highly sought after script by James Vanderbilt (The Amazing Spider-Man), Channing Tatum stars as a Secret Service agent who is forced to protect the President (Jamie Foxx) when bad guys take over the White House. Think The Rock but instead of Alcatraz, the most famous residence in the world. Check out the footage below.
Thanks to Entertainment Tonight (via The Film Stage) for this video.
This is very difficult to write, simply because I have so much cool stuff I can say about this movie. The video does touch upon some of it though. Emmerich's team obviously couldn't shoot the film in the White House, so they did an incredible room by room recreation on multiple sound stages. It's also not lost on anyone that Emmerich is one again doing a White House film that will, once again, be released right around July 4. The 14 month turn around from sale to release also exhibits pretty strong confidence in the film.
Obviously, check back in the coming months for much more on White House Down leading up to its release. And expect a trailer...oh, nevermind.
Do you like the concept of the film? How about Channing Tatum as the lead in a big budget action film?