Richard Kelly's Next Movie Is The Incredible True Story 'Amicus' Starring Nicolas Cage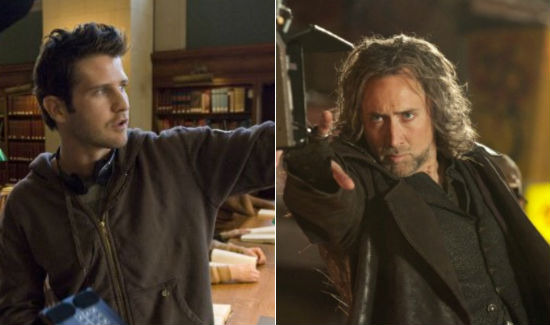 With one movie, 2001's Donnie Darko, Richard Kelly immediately announced himself as a filmmaker to watch. Since then he's only directed two films, neither of which managed to reach the heights of his debut, but each are almost unfathomably ambitious. His next film was thought to be Corpus Christi but it seems that's now hit the back burner in favor of something much more interesting. Something with real Richard Kelly ambition.
Kelly will write and direct Amicus, a true life crime thriller starring Nicolas Cage. Cage will play Rodney Smolla, a first Amendment lawyer who found himself in the middle of a complicated yet disturbing case involving Lawrence Horn, a legendary Motown record producer who hired a hitman to murder his family. And that's not the half of it. Read more after the jump.
Variety broke the news of Amicus, which will be produced independently through Darko Entertainment aimed at a January start date.
The story of Amicus is almost too incredible to believe. Variety has a detailed breakdown but here's the basic gist. Horn, a successful music producer, hired a hitman to murder his wife, quadriplegic son and the live in nurse. The reason was the son had recently won a malpractice lawsuit worth $2 million and Horn was going to inheret it in the event of his son's death. Yes, it's sick, but it gets worse.
The man Horn hired to commit the murders, James Perry, was later found to have used a book called Hit Man: A Technical Manual for Independent Contractors for assistance in the murders. When that fact came out, families of his other victims banded together to create a class action lawsuit against its publisher. But does the publisher have the right to print a book like that under the laws of the Constitution? Enter Smolla.
This story sounds absolutely fascinating and with Kelly's screenwriting talents, I'm incredibly excited to see what comes of it. Framing the story from a person so far removed from the core story will surely be a challenge but Kelly's never been shy of complications.
Are you excited to hear more about this? Are you a fan of Richard Kelly's?