'Stoker' Trailer: "I Can't Wait To Watch Life Tear You Apart"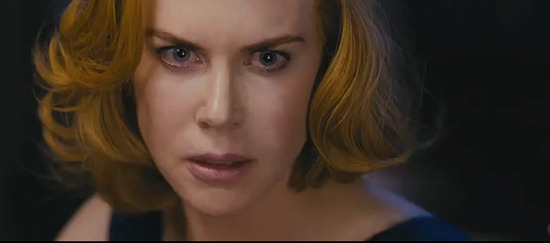 Finally! We recently saw some footage from Stoker, which is the English-language debut from South Korean director Park Chan-wook, best known for the "vengeance trilogy" of Sympathy for Mr. Vengeance, Oldboy, and Sympathy for Lady Vengeance.
Stoker appears to be a thriller in the Hitchcock/De Palma vein, with a good dose of heated psycho-sexual tension, and some of Park's characteristically lush visuals. After the death of the Stoker family patriarch, the women of the family, mother Evelyn (Nicole Kidman) and daughter India (Mia Wasikowska), are visited by Uncle Charlie (Matthew Goode). Things get intense, and really weird.
Check out the trailer below.
This doesn't look like it has the severe power of some of Park's best films, but it does look like an engaging, just creepy enough thriller with a well-defined little world.
Apple has the trailer. Stoker is set for release on March 1, 2013.
After India's (Wasikowska's) father dies in an auto accident, her Uncle Charlie (Goode), who she never knew existed, comes to live with her and her emotionally unstable mother Evelyn (Kidman). Soon after his arrival, she comes to suspect this mysterious, charming man has ulterior motives, but instead of feeling outrage or horror, this friendless girl becomes increasingly infatuated with him.