Official Stage Adaptation Of 'Princess Mononoke' Coming To London; Sold Out Almost A Year In Advance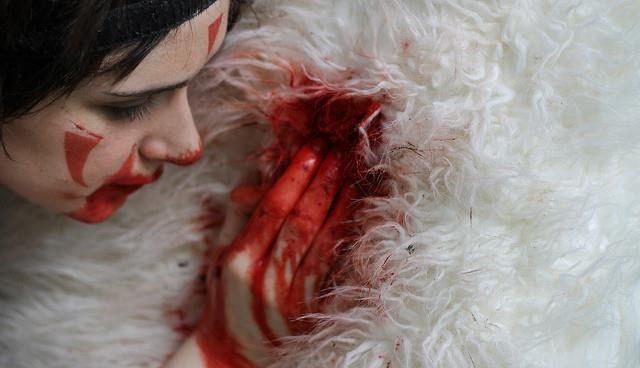 The worlds portrayed by Studio Ghibli are so vivid, colorful and imaginative, it seems almost silly to try and picture them realistically. They're animated for a reason. One film that has a particularly grounded feel though, at least as far as Ghibli goes, is Hayao Miyazaki's Princess Mononoke, and that's probably the reason why Ghibli has officially licensed a London theater group to put on a live-action stage production. It's the first-ever of its kind.
Princess Mononoke, adapted by the Whole Hog Theatre, will run from April 2-6, 2013 at the New Diorama Theatre in London. This announcement was originally made in July and prompted quite the response, with the run completely selling out in 72 hours.
After the jump, find out more about how Whole Hog plans on adapting one of Miyazaki's masterworks and how you might be able to see it yourself.
The news came to our attention from the MTV Geek blog. There's also info on the Whole Hog website, which describes the show as follows:
Whole Hog Theatre will present the world's first theatrical staging of Hayao Miyazaki's renowned animated film between 2nd – 6th April 2013 at the New Diorama Theatre in London.
Young warrior Ashitaka is a marked man. Cursed by a demon god while defending his village, he must leave his home forever to seek a cure. In the forbidding forests to the west, he is forced to reconcile the warring human forces and the animal deities of times past. In the midst of this bitter and bloody conflict, he meets the wolf god Moro and her human child San: Princess Mononoke.
Using giant puppets made from recycled materials, visceral, physical storytelling and original live music, Studio Ghibli's epic ecological fable is retold for the stage.
This production is now SOLD OUT. We would love to take it further and are doing everything we can to bring Princess Mononoke to wider audiences. Please check back here or visit the New Diorama Theatre's website for news as it happens.
That final paragraph suggests two things. One: That additional performances might be added and Two: if word spreads, maybe it'll spawn a touring production. So now that you know, spread the world and let's get Princess Mononoke to your town...or at least performed again!
Image: Studio Ghibli Facebook