J.J. Abrams And Alfonso Cuaron Team Up For Untitled NBC Pilot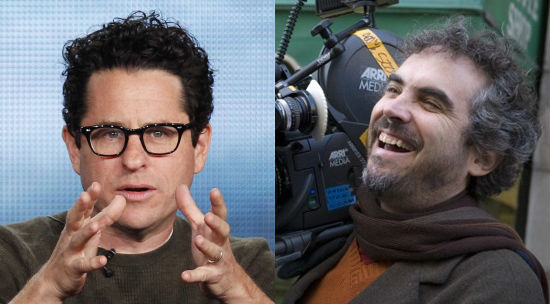 Yes, J.J. Abrams is set to produce another possible show for NBC. This one however, which already has a network commitment to at least produce a pilot, is a bit different. Alfonso Cuaron, the director of Children of Men and Harry Potter and the Prisoner of Azkaban, will co-write and direct the pilot, which sounds like a girl-power blend of Heroes and The Terminator. The show, which is still untitled, is about a girl with special powers that won't fully blossom for seven years and the man who is broken out of prison to protect her until then. Read more after the jump.
Deadline broke the news of the project which, in addition to Cuaron and Abrams, will also be written by Mark Friedman (Home Of the Brave), produced by Bryan Burk (Lost) and Kathy Lingg (Fringe).
The show marks the first foray into American television for Cuaron, who will likely direct the pilot sometime after finishing his next film, Gravity. Originally scheduled for release November 2012, intensive effects work on the George Clooney/Sandra Bullock film pushed it into an unspecified 2013 slot.
As for the concept of this show, I love how it blends so many different, yet familiar stories. into a new, original idea. There's the coming of age of the girl, the escape from prison, the personal struggle and fleeing of the male prisoner, their relationship, his protection, her powers, the maturity and development of those powers, the forces trying to capture her, the ultimate importance of it all, it just sounds like an incredibly ripe and exciting idea. Plus the names Abrams and Cuaron don't hurt.
Are you excited about the prospects of this show?