Lego Possibly Reveals A New 'Man Of Steel' Villain & 'Iron Man 3' Action Scenes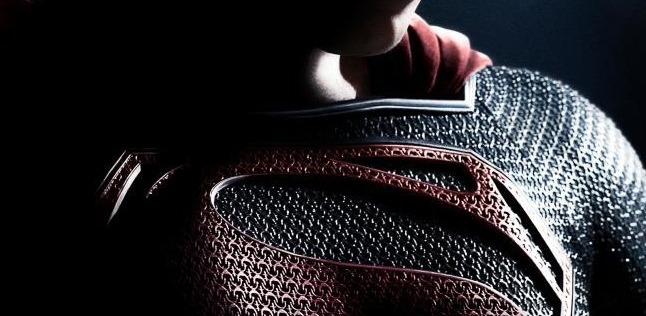 When Zack Snyder hit the stage at Comic-Con to premiere footage from his 2013 Superman film, Man of Steel, he was reluctant to confirm or deny the film's villain. Michael Shannon was briefly shown in the footage flying around and fighting Superman (Henry Cavill) and the actor has said, on the record, that he's playing Zod. We also know that Zod's right-hand woman, Faora, is in the movie. But are they the only threat? Is Snyder hiding something else?
Lego recently released a list of their upcoming superhero themed playsets and not only does it reveal certain, pretty well-known, plot points from Iron Man 3, a possible mystery villain in Man of Steel is mentioned. Beware of spoilers after the jump.Brick Set (via Screen Crush) has the following list of 2013 superhero themed sets scheduled for release in 2013. Of note is that the first one is not movie related so, that argument could be made for the rest as well. POSSIBLE SPOILERS BELOW.
76000 Arctic Batman vs. Mr.Freeze – Aquaman on Ice
76001 Batman vs. Bane – Chase with Tumbler
76002 Superman Metropolis Showdown
76003 Superman Battle of Smallville
76004 Spider-Man – Hunting with Spider-Cycle
76005 Spider-Man – Mission at Daily Bugle
76006 Iron Man Extremis
76007 Iron Man Malibu Mansion
76008 Iron Man vs Mandarin
76009 Superman Black Zero Escape
The most intriguing entry above is the final one, "Superman Black Zero Escape." Black Zero is a comic book character who famously destroyed Krypton and comes to Earth to do the same. There's certainly a possibility this playset is not related to the movie (such as the "Aquaman on Ice" set is not related to The Dark Knight Rises) but with the other two Superman sets – Metroplis Showdown and Battle of Smallville – almost certainly Man of Steel related, it seems like a pretty good bet that Black Zero plays in somehow. If he doesn't, it seems like a very, very random addition to the Superman toy lexicon. Why not Lex Luthor or Doomsday, etc?
As for the Iron Man 3 sets, this list offers more confirmation that Extremis is in the film, that Iron Man fights the Mandarin, and that his mansion is destroyed. These things were all shown and discussed at Comic-Con but haven't hit the public yet.
Do you think Black Zero will appear in Man of Steel? How will he fit in for Zod? Could Zod actually be Black Zero?