'Reno 911!' Co-Creator Robert Ben Garant To Direct 'Baywatch' Movie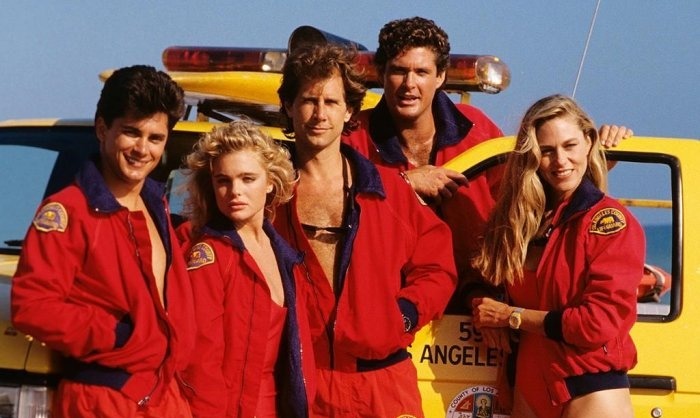 The more we hear about Paramount's impending Baywatch reboot, the less it sounds like Baywatch. While the project started out as an action-oriented piece, a few years ago the studio decided to switch gears and tapped Jeremy Garelick (The Break-Up) to rework it as a broad comedy. Then, after Garelick left, Peter Tolan (Rescue Me) was brought on for another rewrite.
Now, given that progression, the new choice of director makes perfect sense. According to a new report, Reno 911! co-creator / star Robert Ben Garant has signed on to helm. Whether he'll also rewrite is not clear at this point.
Although Tolan was the last to turn in a draft, Ben Garant's experience as a screenwriter (he wrote Night at the Museum, among other things) suggests he may make his own adjustments to the script. As of 2009, the plot was said to revolve around two ill-suited lifeguard candidates struggling to pass muster with the hardbodies already on staff. By now, though, it's likely some or all of that has changed.
However, it's probably safe to assume that the new script isn't a whole lot like Baywatch the show. Both Garelick and Tolan freely admitted to knowing little about the original series, and likened the movie instead to Stripes. The reference to the army comedy classic is no coincidence. Ivan Reitman, who directed Stripes, is producing the new Baywatch.
When cameras will roll on Baywatch has not been revealed as of yet, but at present Ben Garant's busy putting the finishing touches on Hell Baby, a horror comedy he co-wrote and co-directed with Thomas Lennon. Ben Garant also recently worked on the script for The Machine, an action comedy that has Vin Diesel attached.