Guillermo Del Toro's 'The Strain' Gets Pilot At FX, 'Lost' Producer Carlton Cuse Will Showrun; Plus More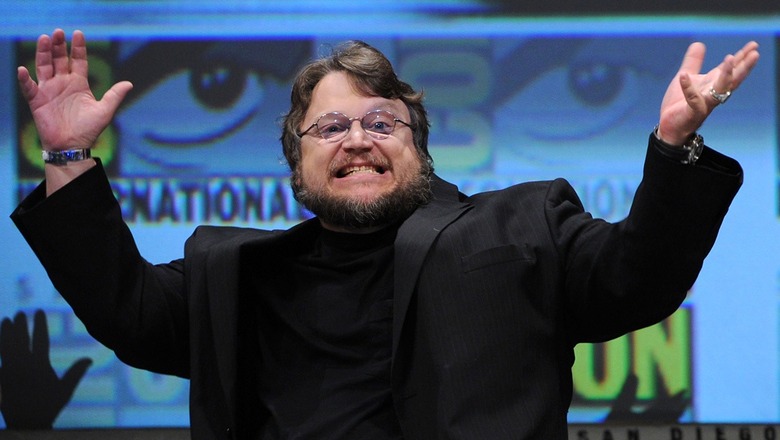 These days, it seems everything Guillermo Del Toro touches turns to gold. While the director is firmly focused on his big budget film Pacific Rim, HBO recently option a property he's attached to and FX order a pilot based on a book series he wrote. The FX pilot will be based on The Strain, a trilogy of vampire novels co-authored by Del Toro, which will be overseen by Lost executive producer and co-show-runner Carlton Cuse. Del Toro will direct the pilot.
Then there's The Nutshell Studies of Unexplained Death by Corinne May Botz, which HBO optioned for a possible series with Del Toro to executive producer and possibly direct too. Read more about both projects after the jump.
Variety broke the news of the FX pilot, which is a big deal because they ordered a pilot based strickly on a pitch. Most of the time, after a pitch, there are a few others steps that must be taken before getting to the pilot. The names Carlton Cuse and Guillermo Del Toro surely didn't hurt.
As for The Strain itself, on its most basic level, it's a zombie invasion story where the virus that infects people doesn't turn them into zombies, it turns them into vampires. Del Toro wrote the three books with Chuck Hogan, and the pair will co-write the pilot too. Del Toro will direct and sees the series as something with a very defined ending. Cuse is currently working on Bates Motel.
Del Toro is also the executive producer of the property The Nutshell Studies of Unexplained Death, which is the true story of a 1950s woman who made real life dioramas of murder scenes to help investigators learn more about the intricacies of crime. HBO has just optioned the novel for a possible series, which is far from a sure thing, but it sounds like a very cool concept. Read more at The Hollywood Reporter.
Do you think these two series', in addition to the Hulk show, will take away from Del Toro's main goals?