Siri Becomes A Film Geek With iOS 6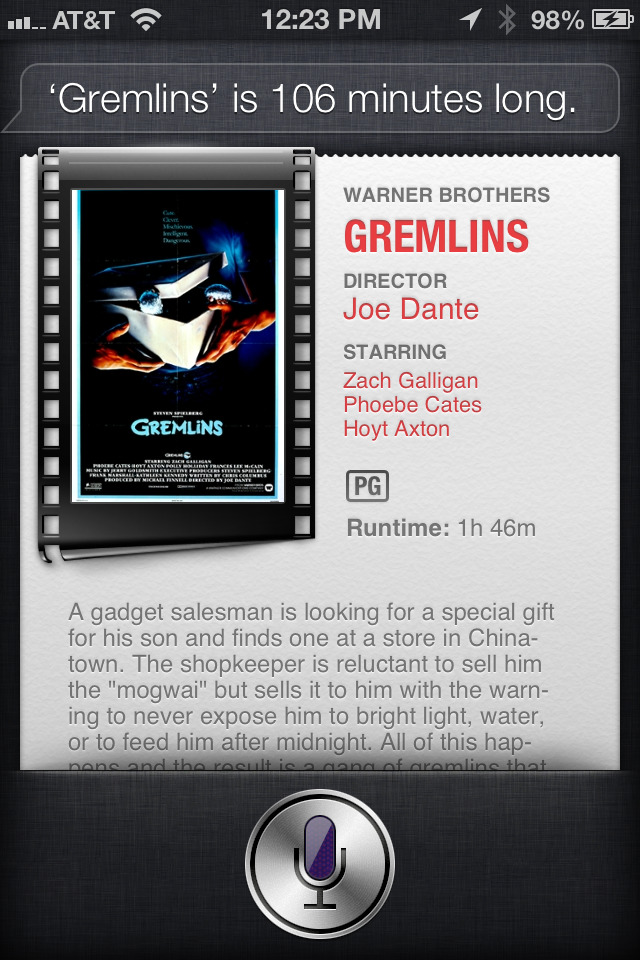 When iOS6 was announced, Apple said they were introducing new functions to the popular voice assistant program Siri, including the ability to search movies. I always thought one of the big shortcomings of the initial release was that Siri was unable to tell you what movies were playing at your local movie theater. With the new operating system update, Siri does more than that — she has become a film geek in her own right.
Siri's movie knowledge isn't extensive, but these new functions will save me a few clicks through the IMDb and Flixter apps. Lets take a look at what kind of movie queries Siri is able to handle.
What movies are playing?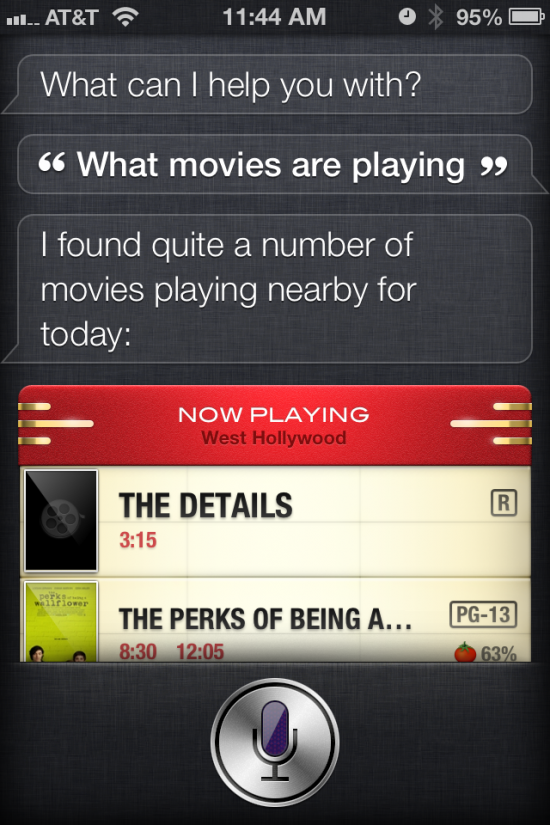 What comedies are playing?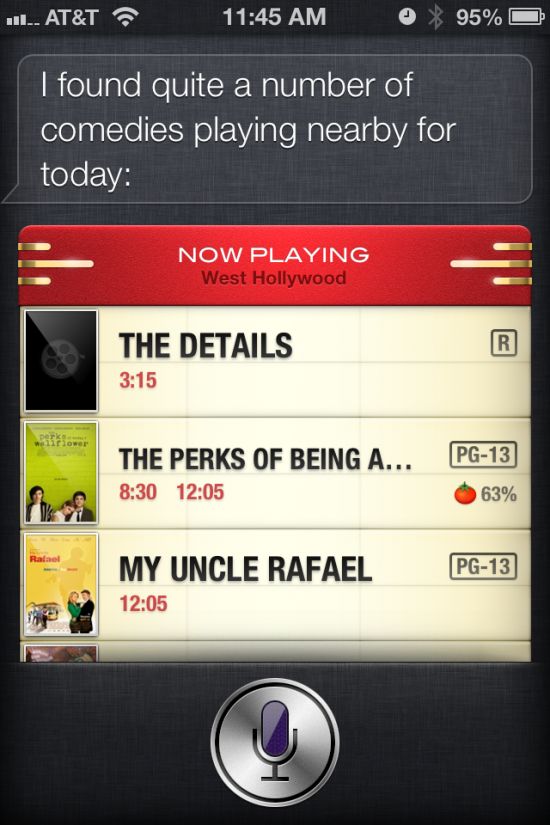 Every movie on these lists are clickable, providing a little more information like director, main cast, MPAA rating, rotten tomatos score, poster, runtime, plot synopsis, release date, showtimes: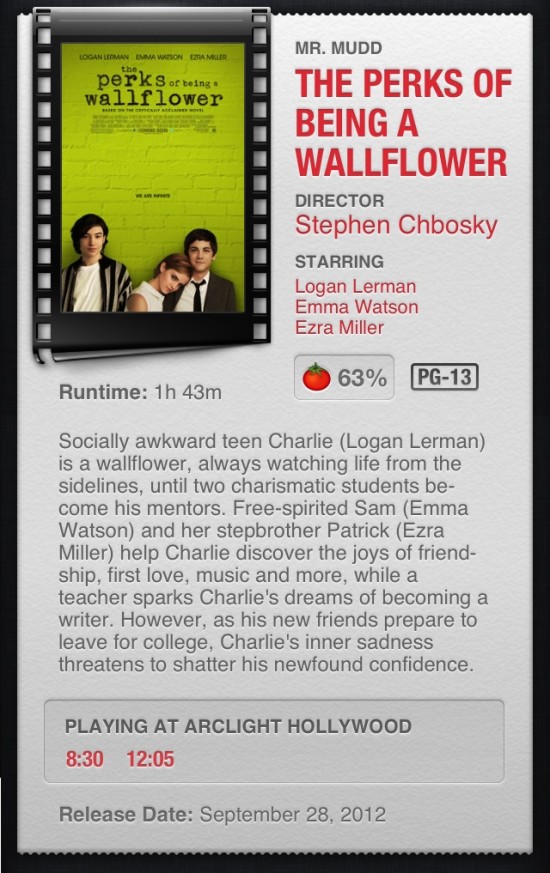 Where is Resident Evil Retribution playing near me?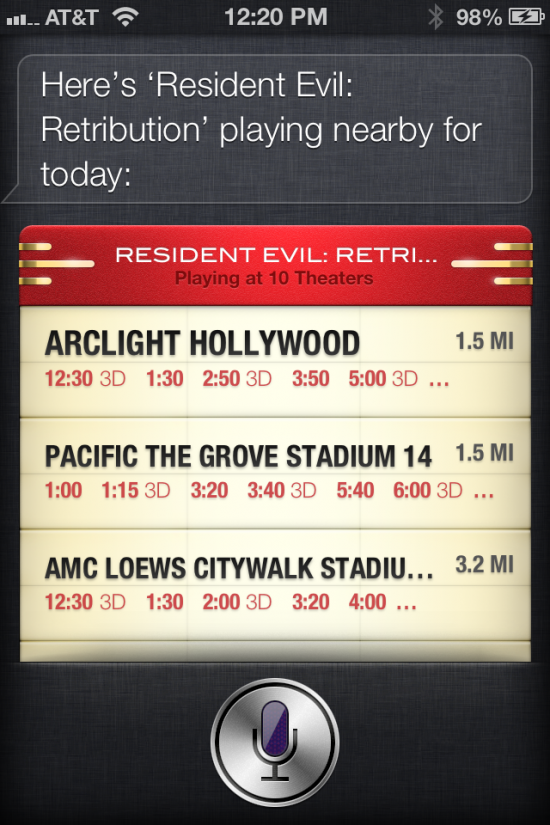 When you click on a theater, you get more information — you can click to get directions, but not buy tickets (yet)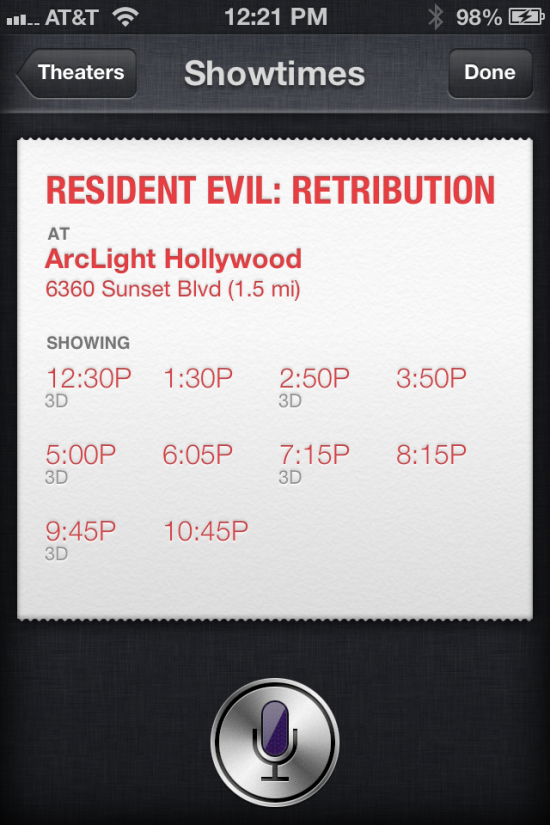 Who starred in Back to the Future?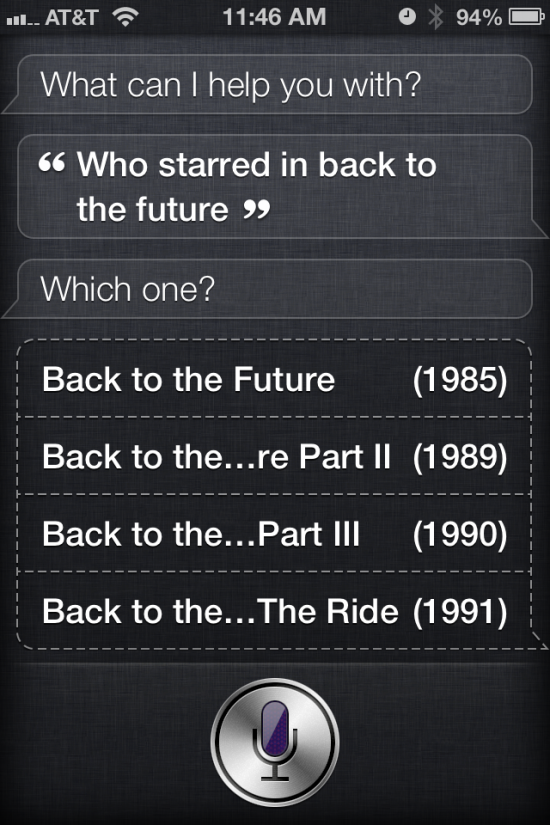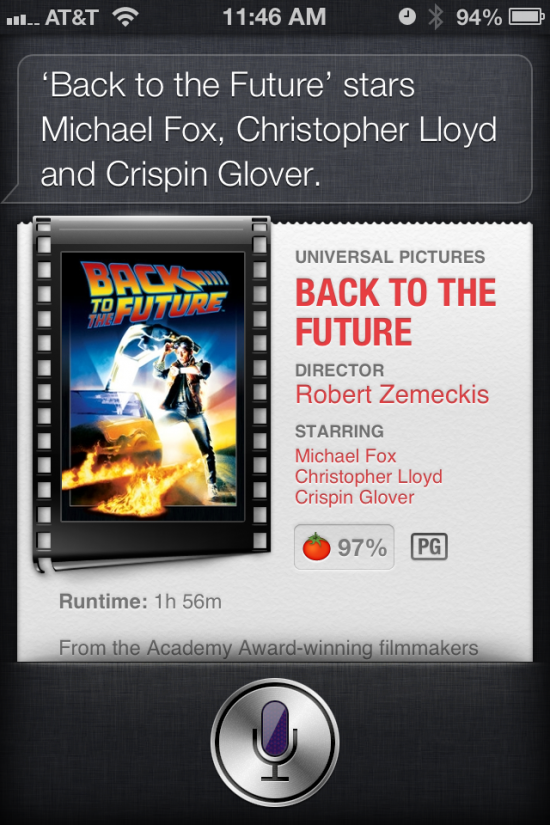 Which movies did Steven Spielberg direct?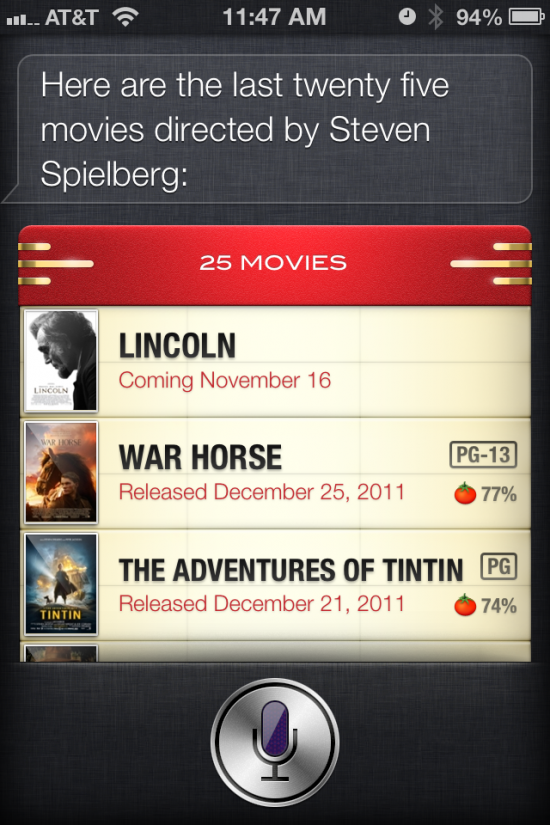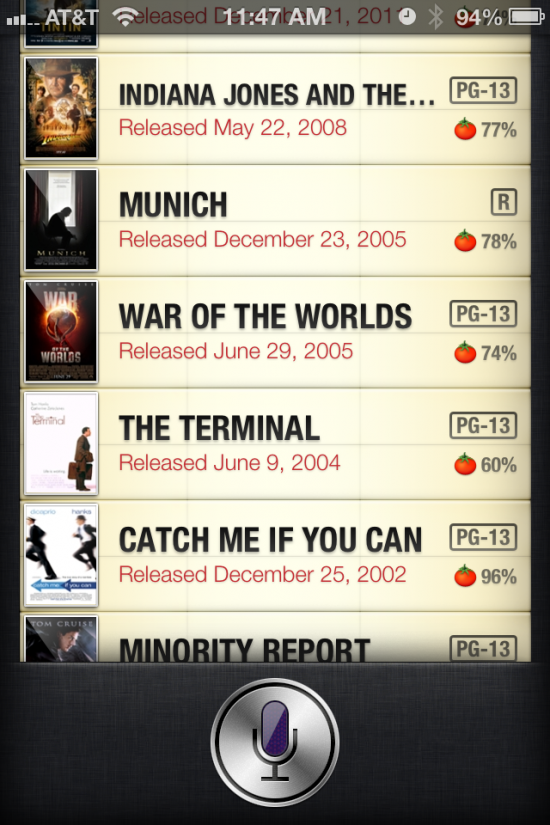 What won best picture in 1982?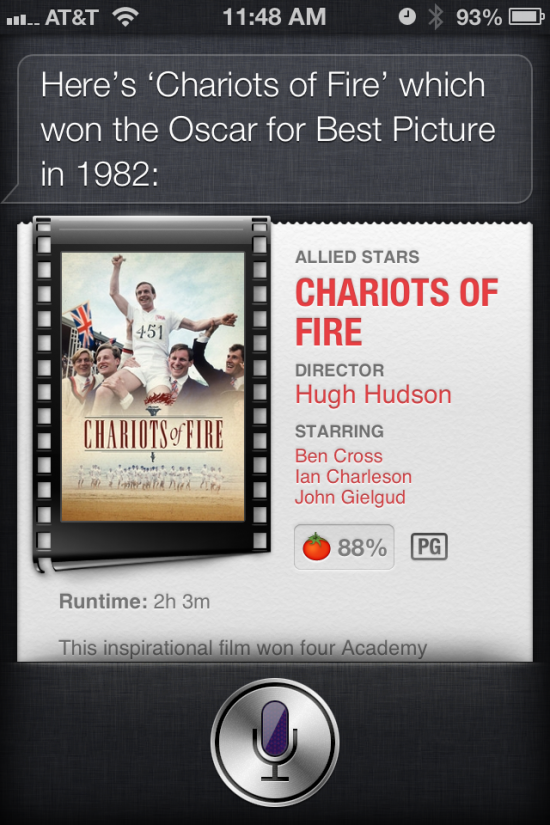 What are the best reviewed movies playing near me?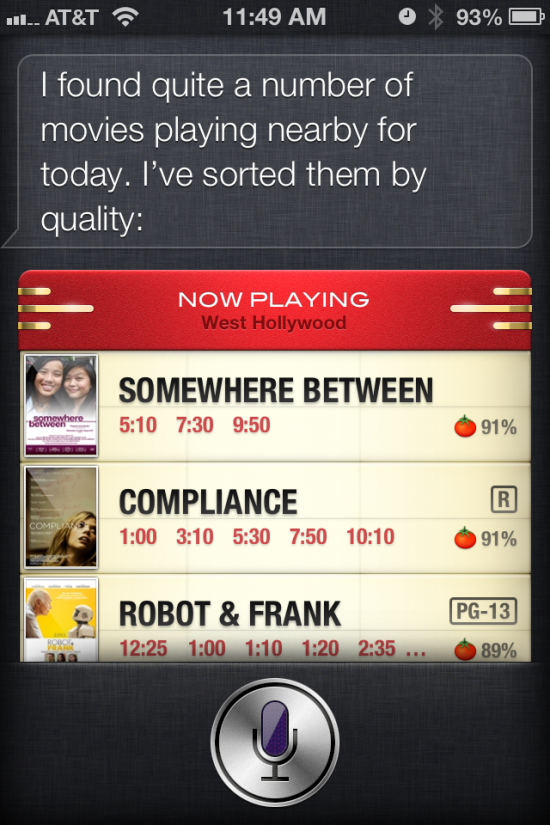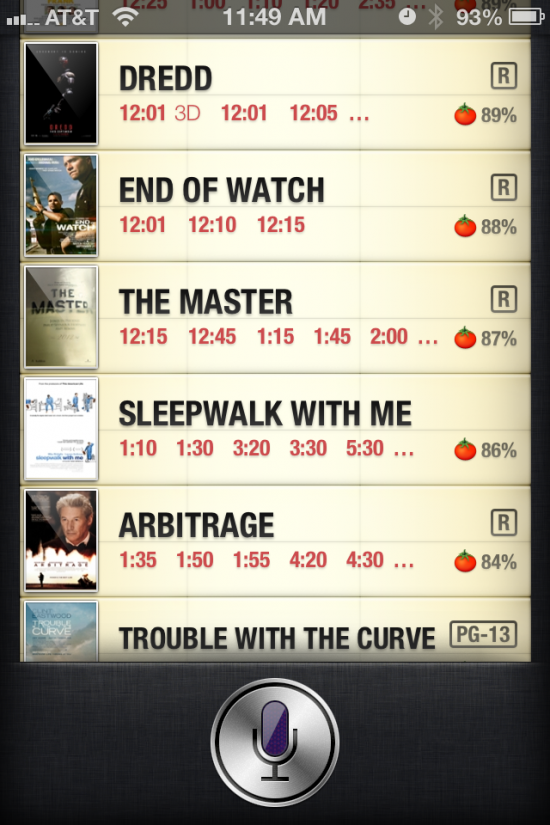 Best Reviewed Movies Directed by Martin Scorsese?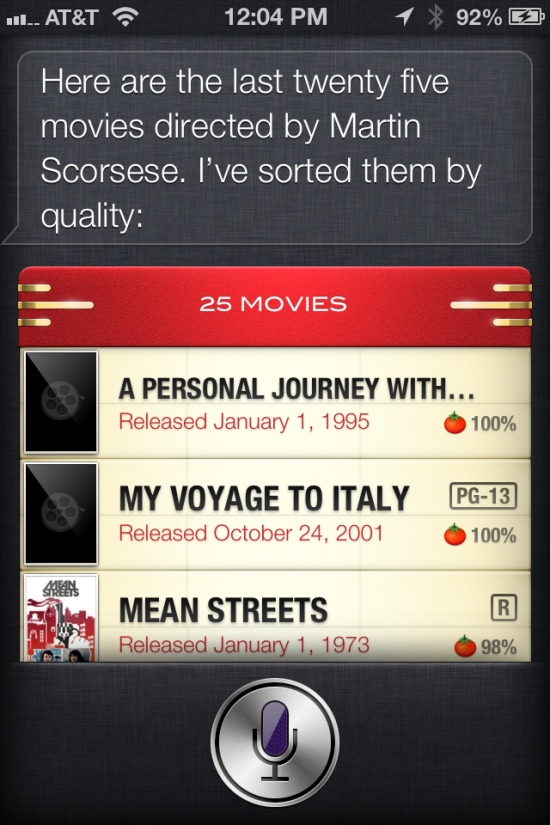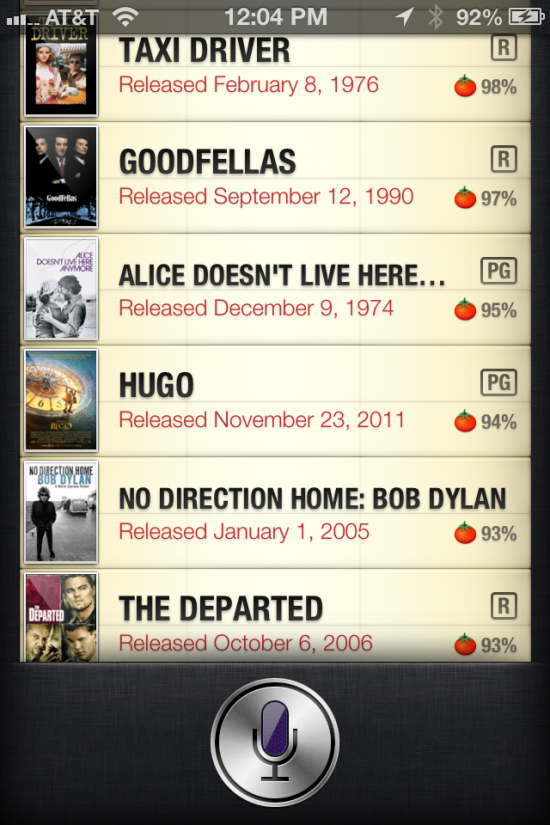 Whats playing at Arclight Hollywood?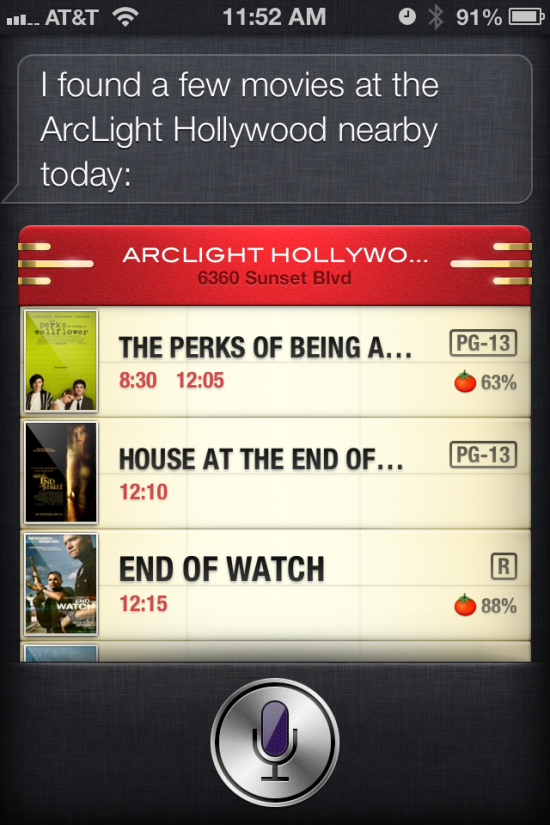 Who wrote Back to the Future?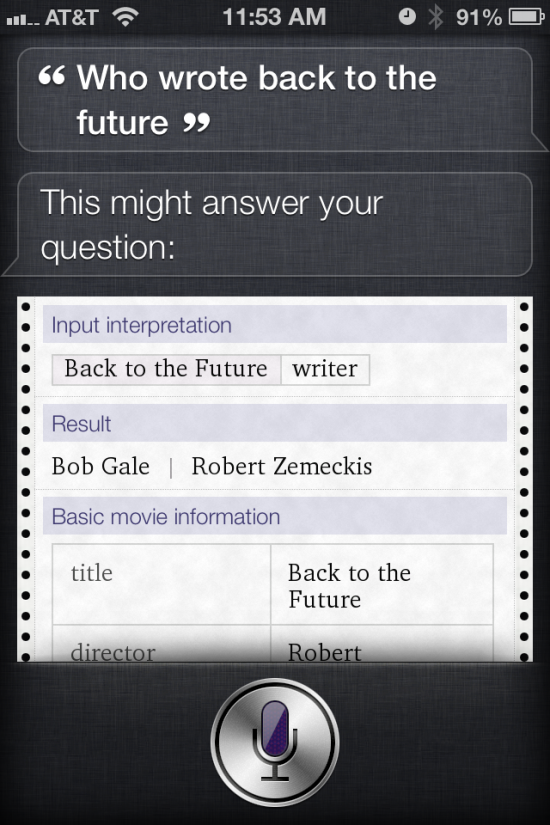 Some queries that Siri couldn't answer included questions about box office results, and composers. Like this query where I asked to see movies composed by John Williams and was instead returned a list of movies featuring appearances by John Williams, like the recent The Shark is Still Working Documentary.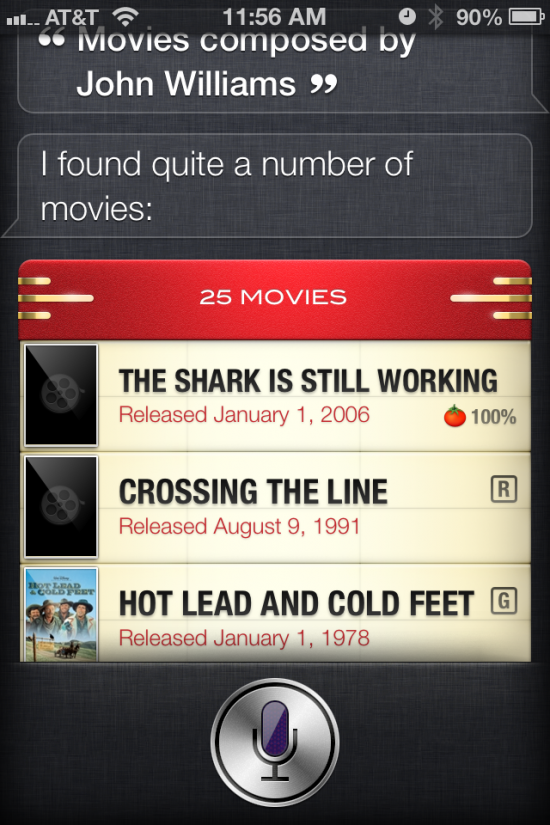 And Siri was unable to find my movies by production company Legendary Entertainment but was able to return a query based on studio. Here are "recent Disney movies":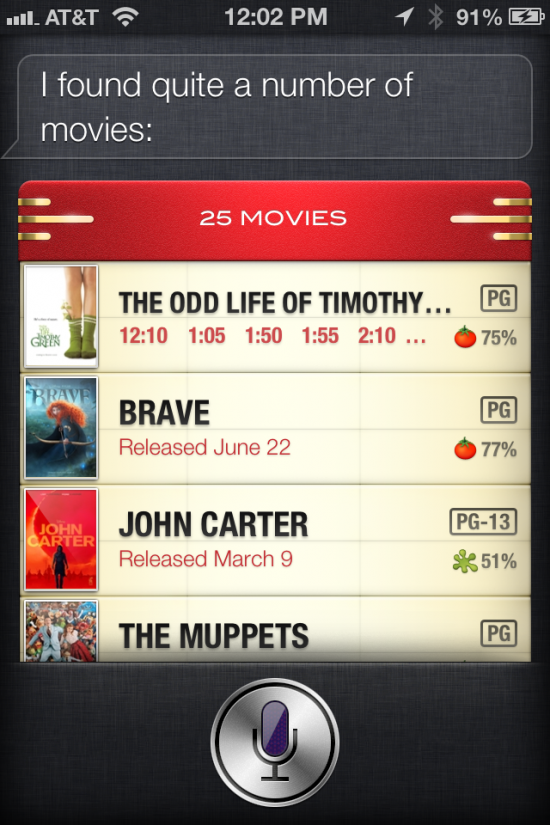 When I asked to see "Martin Scorsese's best reviewed movies" it returned me a list that didn't just include movies directed by Scorsese, but also produced and featuring the filmmaker.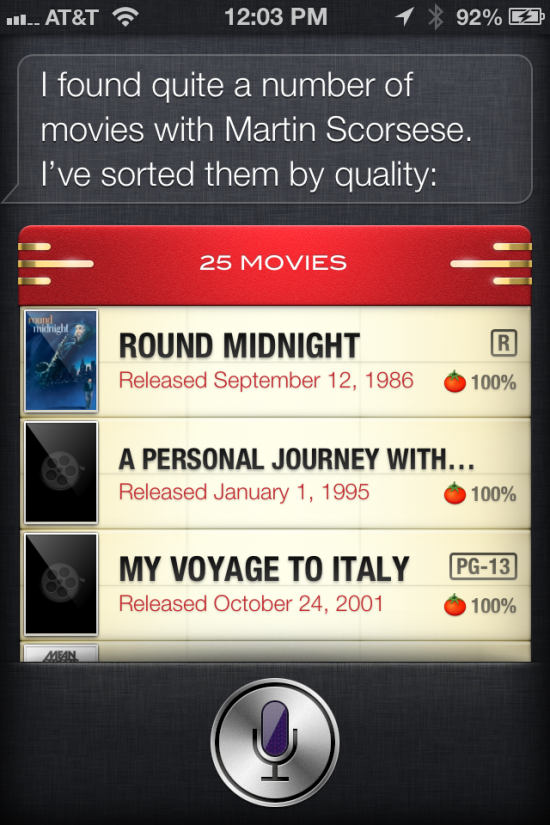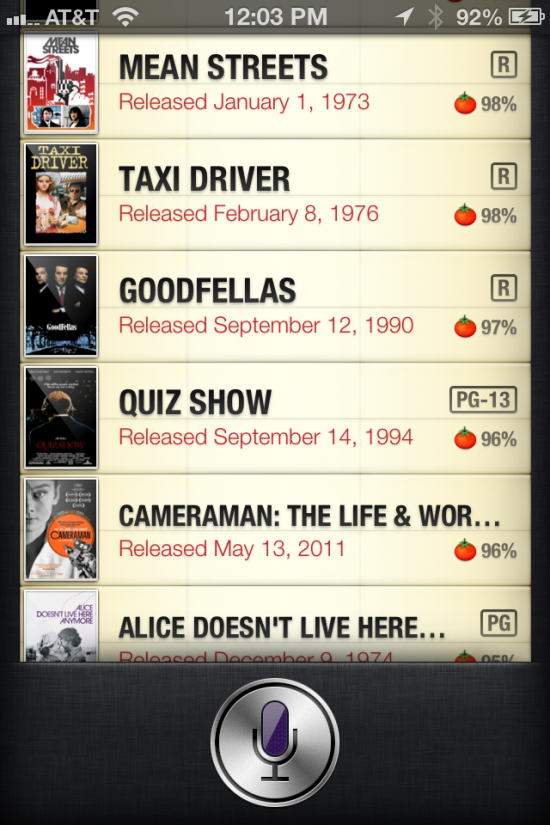 As you saw earlier, Siri was able to return a list of movies directed by Scorsese, arranged by rotten tomato rating, but I had to be specific that I was looking for movies "directed by" him.