Page 2: Star Wars, Prometheus, Monsters Inc, Looper, Ghostbusters, Gremlins, Dredd, Wizard Of Oz, Star Trek, Doctor Who, Harry Potter, X-Files, Back To The Future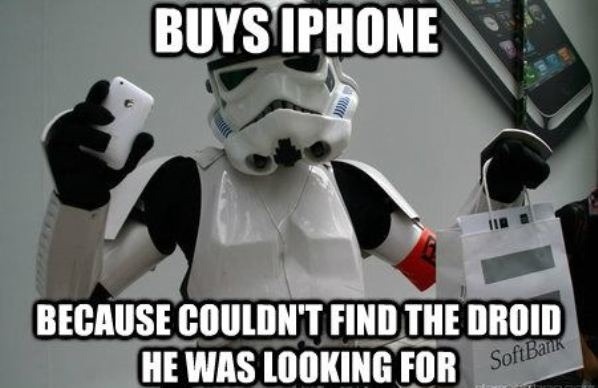 Page 2 is a compilation of stories and news tidbits, which for whatever reason, didn't make the front page of /Film. After the jump we've included 46 different items, fun images, videos, casting tidbits, articles of interest and more. It's like a mystery grab bag of movie web related goodness.
Header Photo: He STILL Can't Find the Droid He's Looking For!
iOS 6 Passbook Real World Test: Let's All Go To A Movie... Or Not
Total Recall: Best Movies Starring Clint Eastwood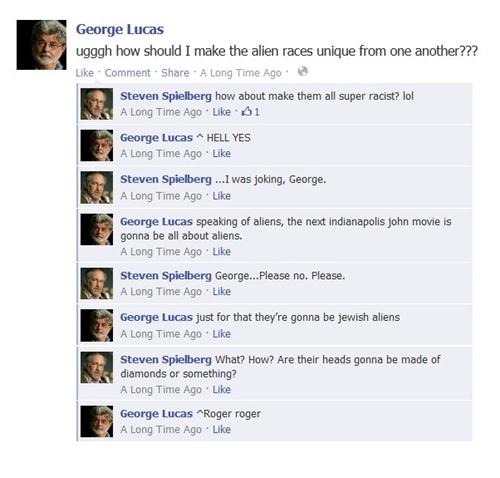 Facebook: How George Lucas Gets Ideas
Viacom CEO says Declining DVD Sales Have Altered Moviemaking Economics (via)
How to See All of the Films from Fantastic Fest 2011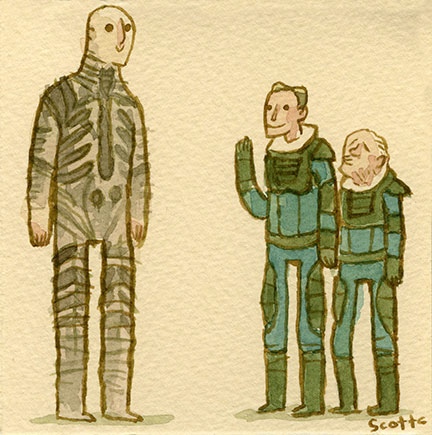 Scott C's Great Showdown tribute to Prometheus.
Peter Jackson Explains Why He's Filming The Hobbit at Groundbreaking Frame Rate6 Filmmaking Tips From Paul Thomas Anderson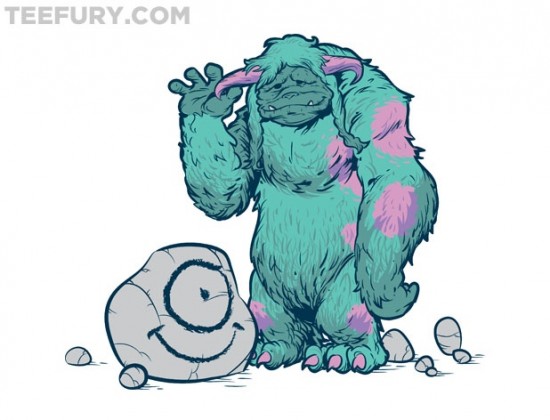 Today's t-shirt(s) of the day on TeeFury is a Labyrinth/Monsters Inc-inspired design.
A&E Series 'Bates Motel', Lifetime And USA Pilots Add To Casts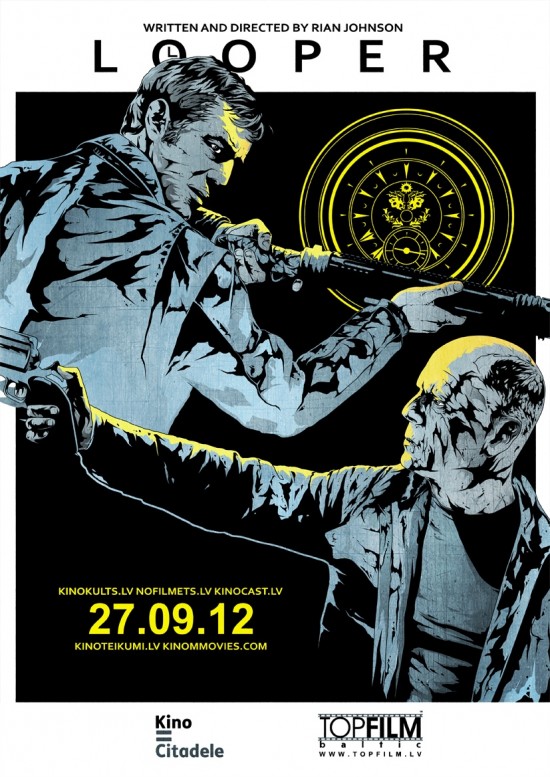 A Looper poster by Harijs Grundmanis for a special screening in Latvia organized by film bloggers.
15 Blunders That Ruined J.J Abrams' Star Trek And Destroyed The Franchise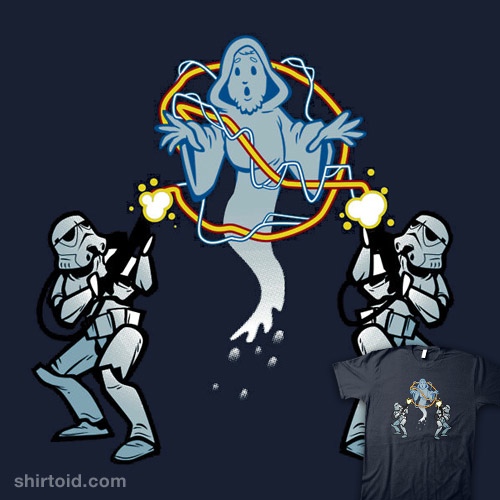 GhostTroopers t-shirt
Second Wave of Telluride Horror Show Titles Announced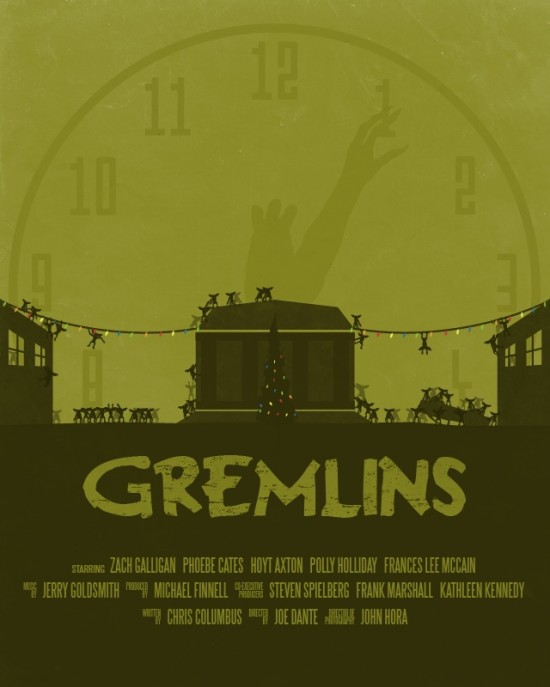 Gremlins poster by Beware19847 Reasons John Woo Should Direct The Expendables 3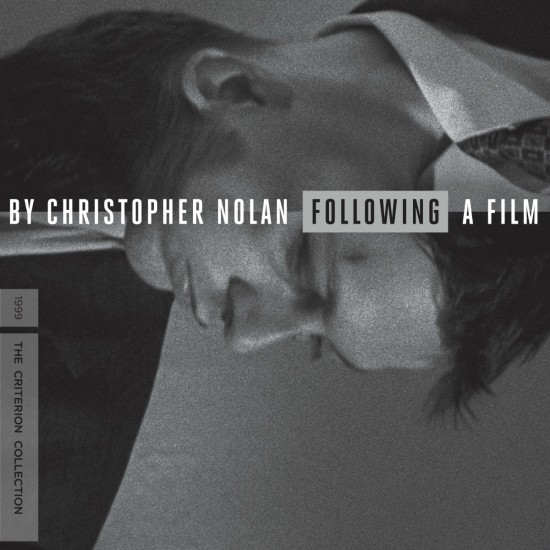 A closer look at the Criterion cover art for Christopher Nolan's FollowingFull List Of All The Songs Featured In Paul Thomas Anderson's 'The Master'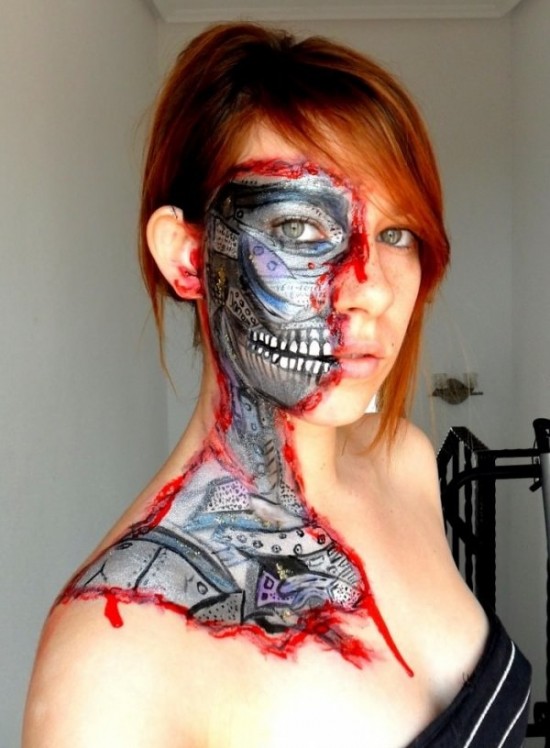 Cyborg Face Paint
'Black Swan' Choreographer's L.A. Dance Project Premieres At Disney Hall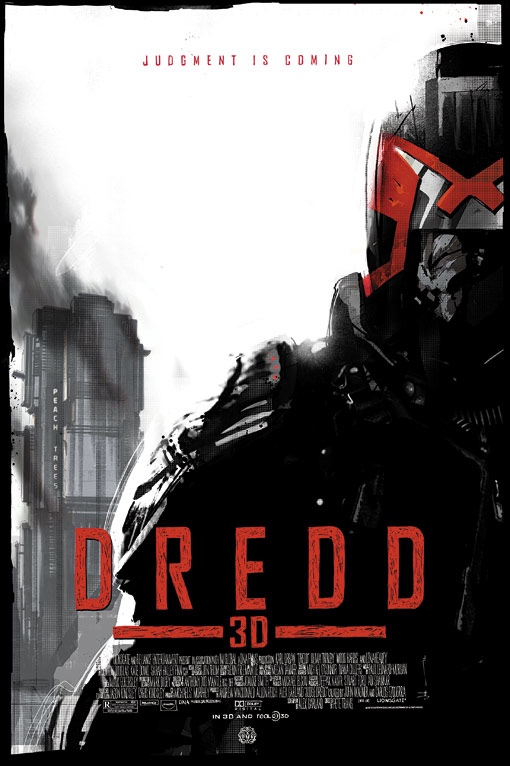 Mondo Dredd 3D Poster
Actors blast SAG-AFTRA leaders over foreign royalty payments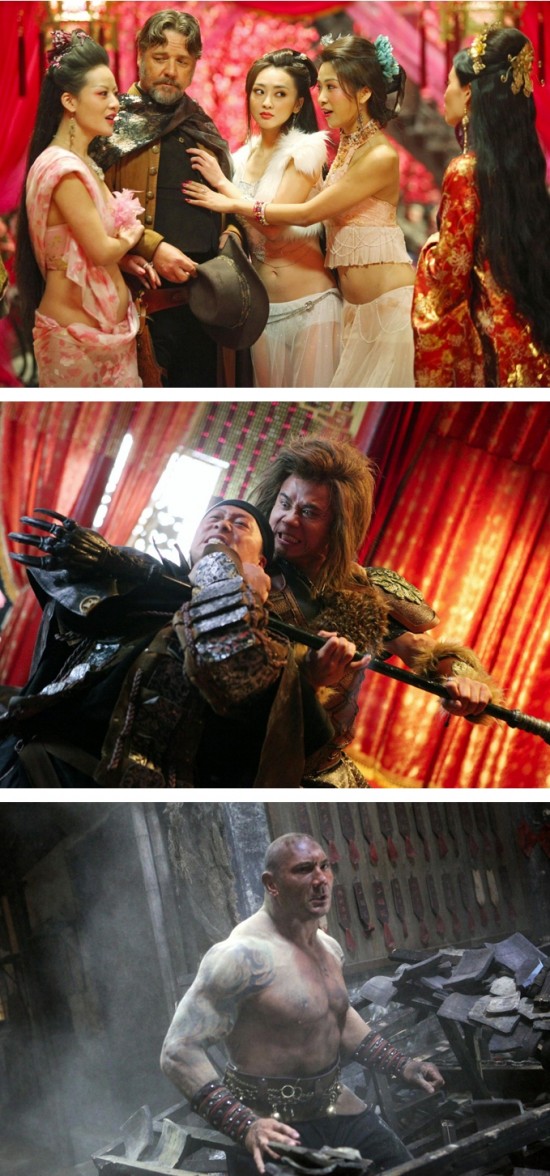 New Images Of RZA, Lucy Liu, Russell Crowe & More 'The Man With The Iron Fists'10 Things You Probably Didn't Know About E.T.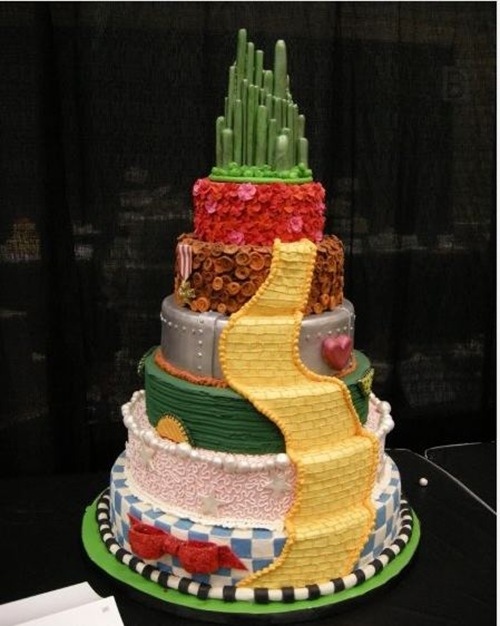 Wonderful Wizard of Oz Wedding Cake
Ben Affleck and Matt Damon to Produce RACE TO THE SOUTH POLE; Casey Affleck Will Star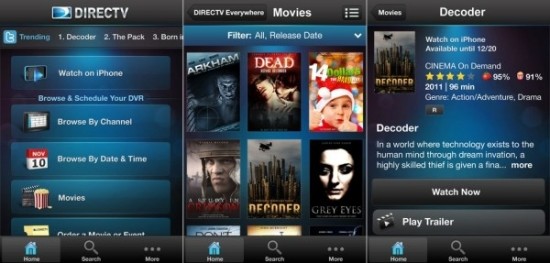 Our DirecTV Everywhere VOD and live TV streaming finally arrives on the iPhone
FilmEngine Options 'Blacklisted' Script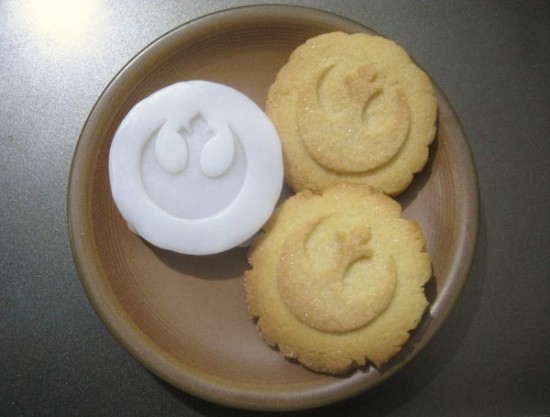 Leave Nerdy Marks On Your Cookies With These Stamps
'Hero Complex' Founder Geoff Boucher to Head to Entertainment Weekly
The Collection Trailer
Academy Launches New Film-to-Film Festival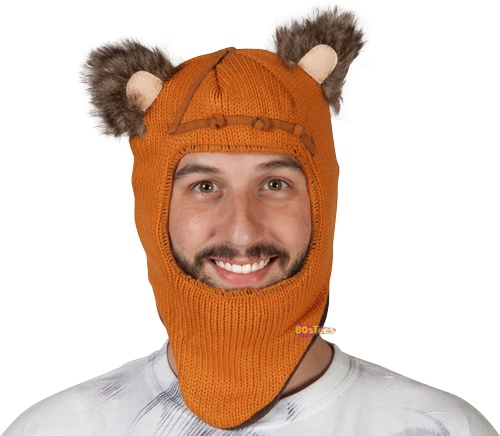 Ewok hat.
'Project X' Star Miles Teller, Analeigh Tipton and Jessica Szohr to Topline 'Two Night Stand'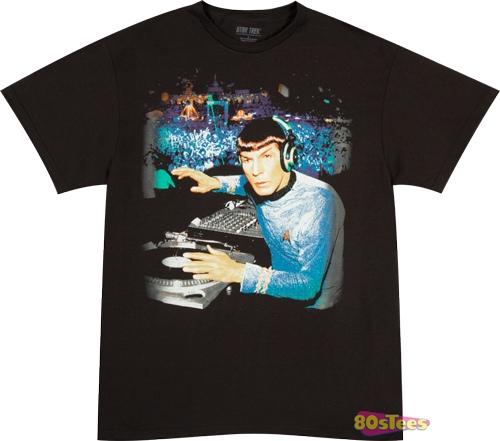 DJ Spock Shirt
Puppet Masters: Stop Motion Animation in VFX Filmmaking opening at the Walt Disney Family Museum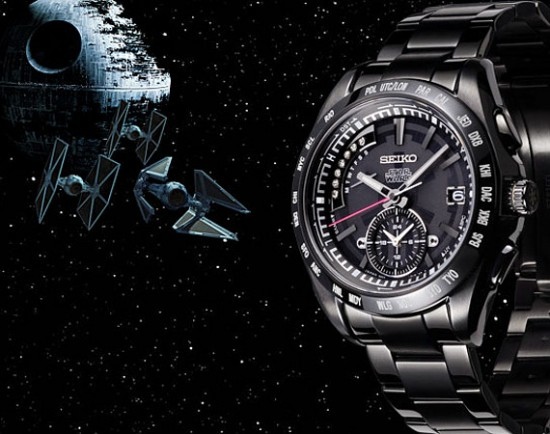 Limited Edition Seiko Star Wars Watches
5 Things You Might Not Know About 'L.A. Confidential'
Doctor Who Guess Who Fan-made Board GameTerrence Malick's 'Knight Of Cups' Gets New, Appropriately Vague Logline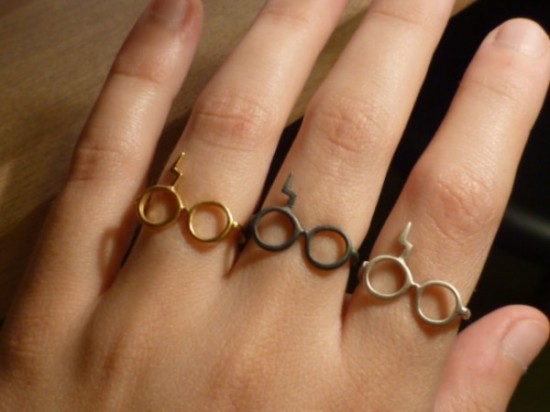 Harry Potter Glasses That Are Actually Rings11 Hottest 1980s Female Teen Heartthrobs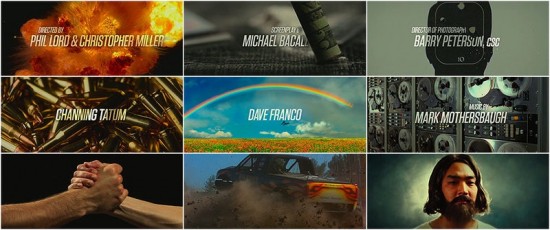 The Art of the Title sequence of 21 Jump Street.10 Things You Didn't Know About The Lord of The Rings movies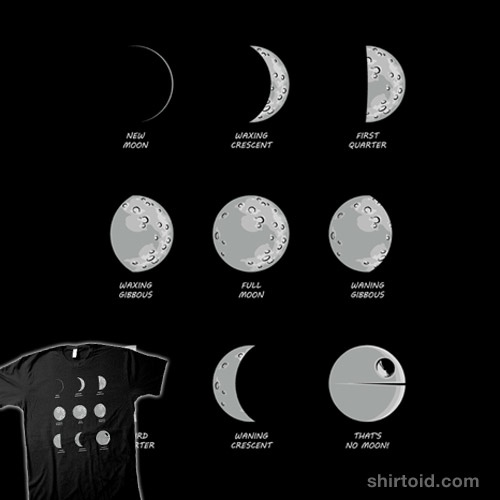 Know Your Moons t-shirt
Download an American Horror Story App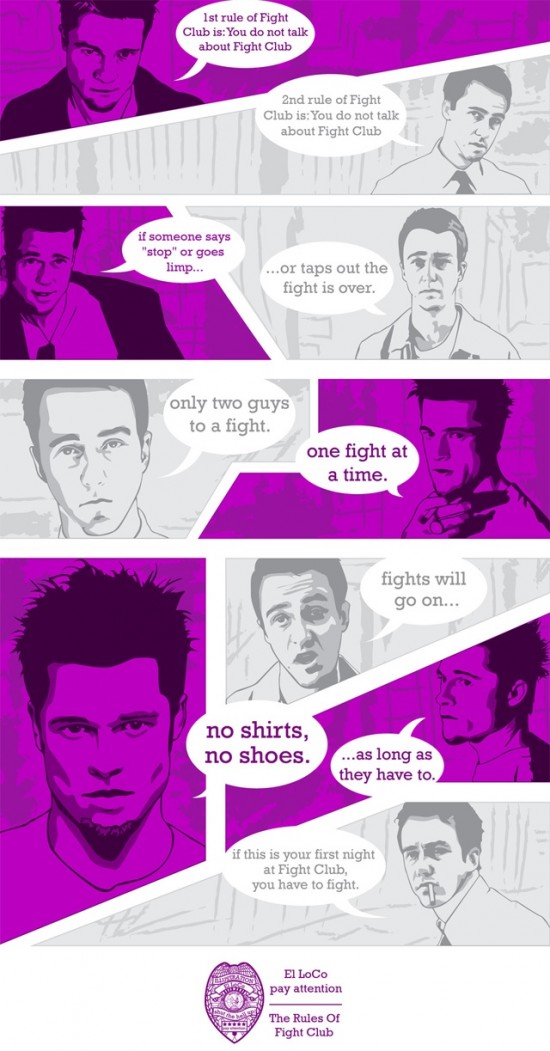 Fight Club comic15 Most Anticipated Movies at Fantastic Fest 2012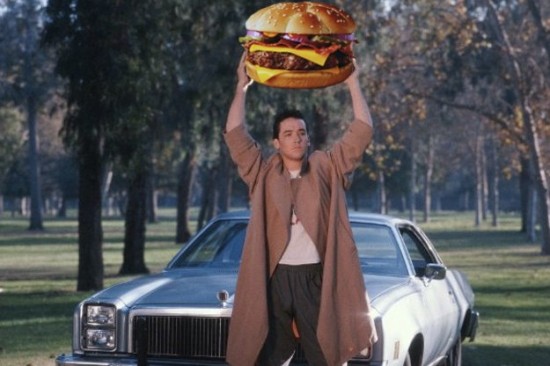 10 Classic Movie Moments Served With CheeseburgersSaving Mr. Banks' (2013) Begins Production in Los Angeles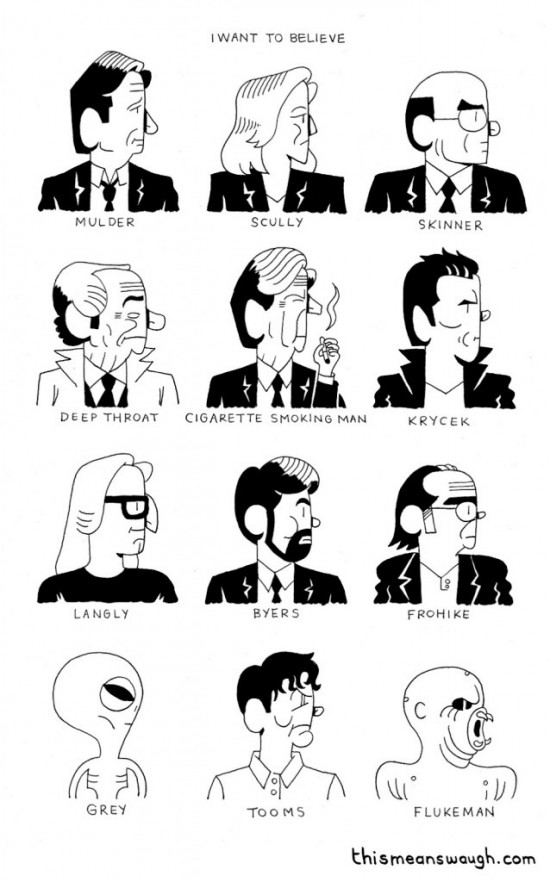 X-Files family portraits.Speculation: Mermaids to Join 'Pirates of the Caribbean' at Walt Disney World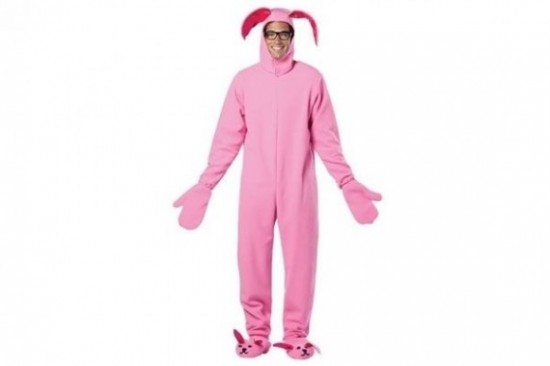 You can now buy A Christmas Story Bunny Suit
The 50 Best Coming-of-Age Movies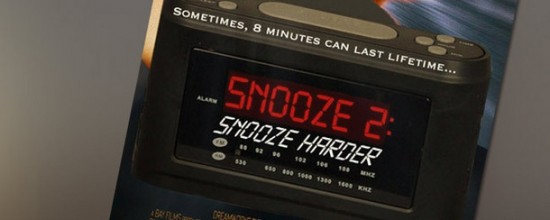 If They Made Movies About Real Problems
Five Reasons I Don't Want A 'Revolution'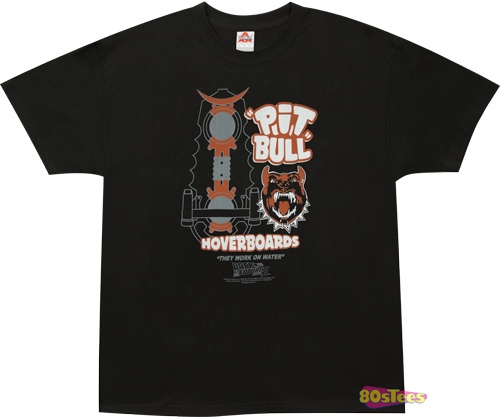 Back to the Future Pit Bull Hoverboards Shirt10 Movies That Might Secretly Screen at Fantastic Fest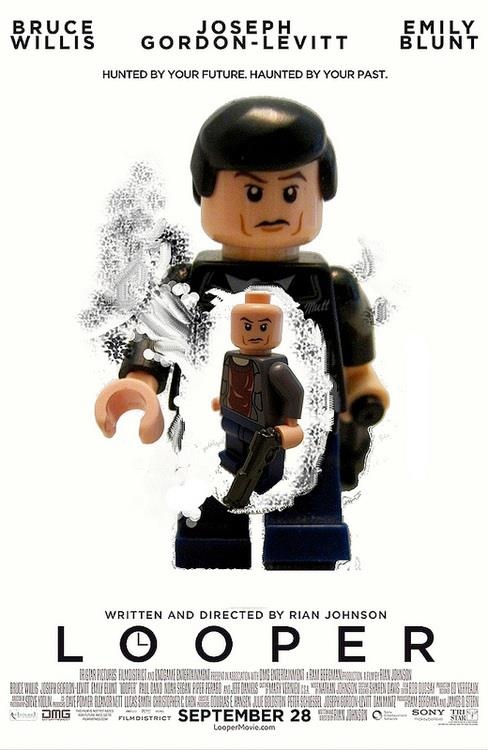 LEGO Looper poster
Time Warner Says They Would Let Apple Have Complete Control Over TV Interface
Video: A 4-Year-Old Girl Reviews Doctor WhoDavid Chase's 'Not Fade Away' to Open Austin Film Festival
NBC's Revolution is the Highest Rated Drama Premiere in Three Years
If you have any interesting items that we might've missed that you think should go in /Film's Page 2 – email us!