More New Footage From 'The Hobbit' Via Alternate Trailer Endings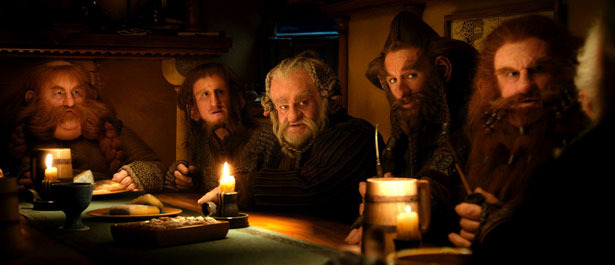 Warner Bros. has done a neat thing with today's new trailer for The Hobbit: An Unexpected Journey. An online app offers the chance to see five alternate endings for the trailer, one of which features the footage we saw earlier today. The other four endings are technically available to people via the app, but one YouTube video will let you see all four laid end to end.
Bleeding Cool did the work to assemble these four different trailer endings, but you can visit the original WB app if you want the Choose Your Own Adventure experience.
If you're reading this I can't imagine that you need to be told that Peter Jackson directed The Hobbit: An Unexpected Journey, which is now the first of three movies expanding has take on J.R.R. Tolkien's Middle-Earth, or that Martin Freeman stars as Bilbo Baggins. It opens on December 14.