Joss Whedon Explains Early Reluctance To Accept 'The Avengers 2' Gig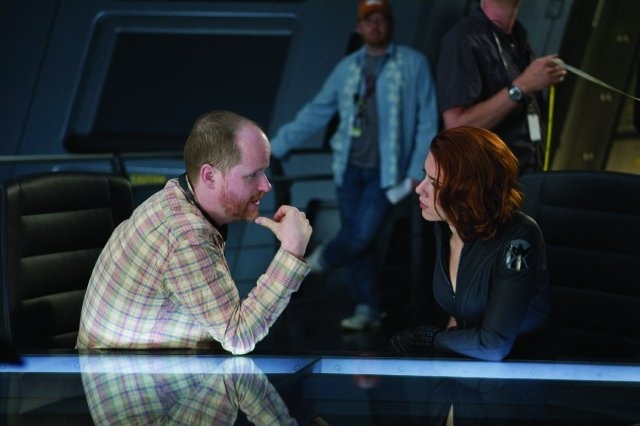 It's great to be Joss Whedon right now — after years of being a cult sensation he has turned into one of the most powerful guys in Hollywood, thanks to the fact that The Avengers sits in third place on the all-time box-office earners list. But that also means that he's under the sort of scrutiny that he's never quite faced before, and that means there's a lot to think about when it comes to making decisions going forward.
So I like the way Whedon describes his decision process for making The Avengers 2, which entailed a little more than telling a driver how to get to his garage to dump a metric ton of cash. In addition, there's a bit of info about the supposed confirmation of a character for Guardians of the Galaxy and The Avengers 2.
Speaking with Steve Ramos of Co.Create, Whedon explained the process of saying "yes" to make The Avengers 2:
There's a business aspect to it and I would be disingenuous not to say that, but the question for me is, Do I have another story to tell about these people? So we worked on the business side of it and I didn't think it was going to happen–I was like 'I'm never going to do this again.' But once they worked on the business aspect of it I thought that seems fair and cool, so, the question was, Do I have another thing to say? I was in London and I went to a pub and had some fish & chips & a pint and started writing in my notebook. I'm writing if I was going to do this what would I say & 40 minutes later I filled the notebook. So I text my agent & said to make the deal. I'm so in love with that universe & the characters & the way they were played & I have so much more I want to do with them. I know I can't match the success of the first one but I can try to make a better film & that's what I'm excited about, that's the new room of fear I'm entering now.
I'd love to read that notebook, and I imagine a lot of other people would, too. That would be one of the best DVD extras Marvel could include on an eventual disc release of the movie.
Meanwhile, there's another bit of confirmation with respect to both The Avengers 2 and Guardians of the Galaxy, as mentioned in SHB today: Jim Starlin, who created the character Thanos seen in one of the post-credits sequences in The Avengers, says that the character has been licensed and set to be a part of both films. No real surprise there, as the whole purpose of the post-credits appearance of Thanos was to do some early setup of the big guy as a villain for Marvel's movies. Furthermore, he's got a lot of history with a couple characters in Guardians of the Galaxy, which makes him a pretty obvious part of that storyline.
The real question would be whether any of the Guardians might show up in The Avengers 2, and on that front we've got nothing. We probably won't know anything until the Avengers sequel begins casting, which is quite a ways off.