Universal Moves 'Les Miserables' To Christmas Day Opening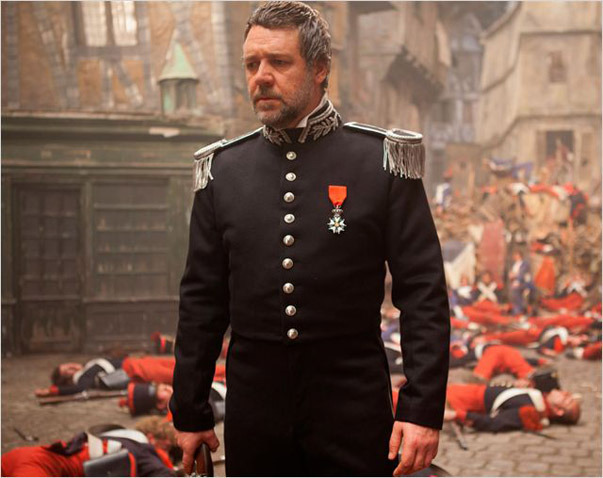 Briefly: Universal has seemingly decided that the new film adaptation of Les Miserables, starring Hugh Jackman, Russell Crowe, and Anne Hathaway and directed by Tom Hooper (The Kings Speech), makes a good Christmas present. (A present for Universal, at least.) The film has been pushed back to a December 25 opening.
It doesn't hurt that the December 25 berth has less competition now than it did not long ago, as Ang Lee's Life of Pi was pulled forward to November 21 and Baz Luhrmann's The Great Gatsby was pushed to 2013.
But the month is still crowded, as Les Mis will face direct competition from Django Unchained, and the comedies The Guilt Trip and Parental Guidance. There's a very busy two weeks in the runup to Dec 25, with The Hobbit opening on the 14th, and then Monsters Inc 3D, This is 40, Zero Dark Thirty, and Jack Reacher opening on the 21st. Les Mis was originally scheduled to hit on the 7th, then moved opposite The Hobbit, but with the slightly cleared-out Christmas Day opening, the film is likely do have more of a chance. [Deadline]