Director Rupert Wyatt Exiting 'Dawn Of The Planet Of The Apes'?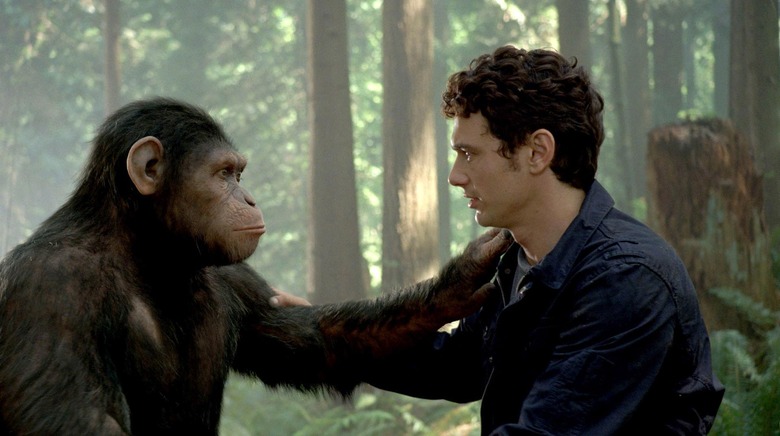 It's not at all uncommon for film franchises to switch directors between installments, even when last entry was considered an all-around smash. That doesn't mean it's not disappointing when it happens.
Last summer, Rupert Wyatt's sharp direction helped turn Rise of the Planet of the Apes into one of the most pleasant surprises of the season. So studio execs and fans alike were pleased when Wyatt agreed to return for the follow-up, 2014's Dawn of the Planet of the Apes. But it seems Wyatt's now gotten cold feet, and may be dropping out of the series altogether. More after the jump.
Wyatt's exit shakes things up for sure, but the studio's plan is to simply move forward with another director. Rise of the Planet of the Apes was a big hit critically and commercially, and it shouldn't be too difficult for them to find another filmmaker willing to tackle such a well-regarded franchise. The project already has a script, by Rick Jaffa and Amanda Silver, and at this point still looks on track to hit its spring 2014 release date.
Wyatt, meanwhile, has already been eyeing a couple of other non-Apes projects to helm. Although Rise of the Planet of the Apes was only his second feature (after The Escapist), its success puts him in an enviable position. As of last year, he was signed on to the KGB drama Londongrad, but was forced to drop out to work on Apes. At the time, it wasn't clear whether Warner Bros. would wait for him or find a new director, but as far as we know no one else has signed on to help so there's a chance Wyatt could go back to that. In addition, he's attached to Agent 13, a sci-fi project starring Charlize Theron.