'Oldboy' Director Park Chan-Wook To Make 'Corsica '72'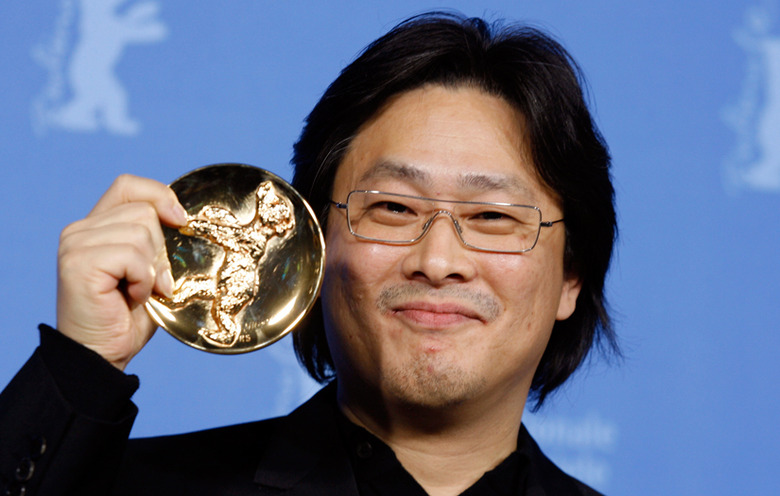 We just talked about the Black List script Ezekiel Moss, which has Philip Seymour Hoffman set to direct, and now there's another Black List script with a high-profile talent attached to direct. Park Chan-wook, who made the original Oldboy and recently finished his English-language debut Stoker, will make Corsica 72. The script is by Neal Purvis and Robert Wade, who are familiar to James Bond fans as the writers behind The World is Not Enough, Die Another Day, Casino Royale, Quantum of Solace, and Skyfall. (At least in part, as many people contribute to Bond scripts.)
Corsica 72 is based on a true story, and uses the classic old storytelling saw of two men who, while close in their youth, take dramatically different paths through life, only to come into conflict later on.
Variety describes the script as being about "two best friends who live on the small island of Corsica where they choose different paths in life — one as an honest working man, the other as a gangster — and feud over a woman who comes between them. "
Other filmmakers have been set to make this one in the past: Oliver Hirschbiegel (Downfall) and Luca Guadagnino (I Am Love) were both attached. Various actors have flirted with it in the past couple years, too. No cast is announced at this point. 1984 Private Defense Contracters, which has been setting up a few different action movies and thrillers after helping finance films like The Grey and Killing Them Softly, is set to produce.
Park also set up another film recently, the violent revenge Western The Brigands of Ratttleborge. That one is said to be intense enough that attracting a cast will take time, and it sounds like Corsica 72 is going to shoot first.