Superhero Bits: Kick-Ass 2, Man Of Steel, Captain America: The Winter Soldier, Thor: The Dark World, The Avengers, 2 Guns
NO PHOTO
What's going on with the filming of Kick-Ass 2? How do some of the bad guys in Thor: The Dark World look? Which scene from The Avengers will likely end up influencing Captain America: The Winter Soldier? Is Anthony Mackie reading any specific comics to prepare for that film? Want to read quotes from both Amy Adams and Michael Shannon about their characters in Man of Steel? What are the latest rumors surrounding the Batman reboot and Justice League? Did a scene from The Avengers get digitally edited for the Blu-ray release? Has Stan Lee filmed his cameos in Iron Man 3 and Thor: The Dark World? Read about all this and more in today's Superhero Bits.
NOTE: Superhero Bits will be off the majority of the week as I'm out of town. We'll return Thursday or Friday.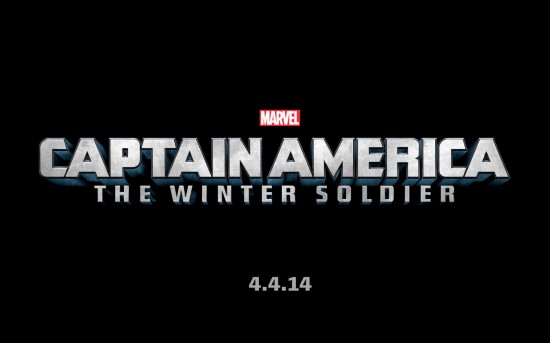 Chris Evans spoke to Hitfix about why that Cap centric deleted scene was cut out of The Avengers. The above image offers a hint:
It was a good piece of the movie, but I think it didn't make it because that's for 'Captain America 2'. I think when you cut the whole movie together I think Joss said, 'That's a different story. That's Cap's story.' So, I guess it's nice that it came out that it shows a little bit richer character for Cap, but by the same token a lot of that stuff that's for another movie. So, hopefully we can kind of still tell that story in a different way for 'Cap 2.'
Superhero Hype spoke to Anthony Mackie about his preparations for Captain America: The Winter Soldier and said the following about it: "He told us he's starting his training soon and that he got his hands on a whole collection of the Captain America and the Falcon comics from the '70s, particularly the run written by Steve Englehart that helped define the character."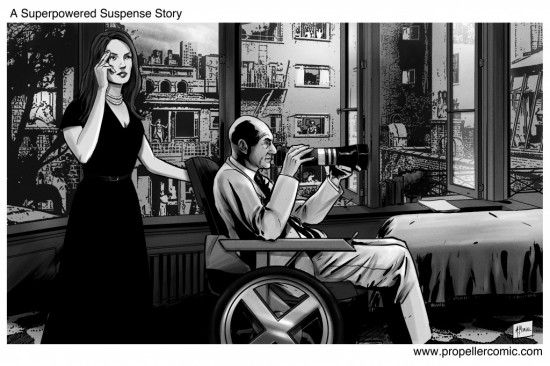 Alberto Murie of Propeller Comics (via IO9) reimagined several classic Alfred Hitchcock films with superhero characters. Here's Rear Window with Jean Grey and Professor X.
Rumored insider Marvel Twitter Account, @RogerWardell, tweeted the following:
Inside News: Marvel is hoping for SHIELD to kickstart the MCU in television form. Much like how Iron Man started the MCU in the first place.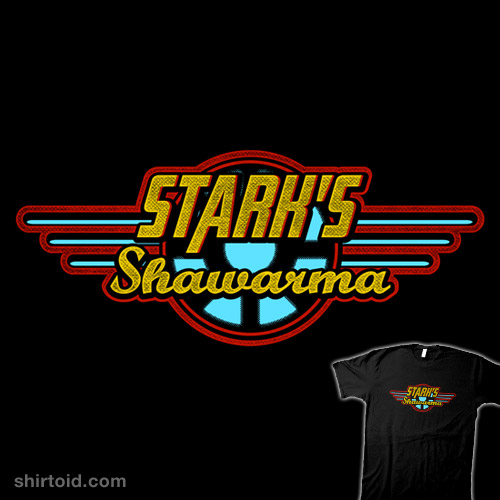 Here's a fun Avengers inspired shirt from Red Bubble via Shirtoid.
While promoting The Master, Amy Adams is doing a lot of talking about Man of Steel. Superhero Hype has a round up, but here's one of the better quotes:
This was a new idea, down to the hair color. I knew people would want to talk about my hair color. It was going to be a thing. (Director) Zack (Snyder) told me he didn't hire me to play someone else. He hired me to play Lois Lane. It's a whole reimagining.
Due to the amount of graphics and images included in Superhero Bits, we have to split this post over THREE pages. Click the link above to continue to the second page of Superhero Bits.
It's happening people. Kick-Ass (Aaron Johnson) and Hit-Girl (Chloe Moretz) film part of Kick-Ass 2. More images via Just Jared.
Kick-Ass 2 returns to the school from the first film, the Sir Winston Churchill Secondary School, in Normanhurst England. On Location Vacations has more.
More Kick-Ass 2. Hit Girl on her purple motorcycle via Chloe Moretz's Facebook page.
Bleeding Cool recounts a minor controversy concerning Robin in the DC Comics.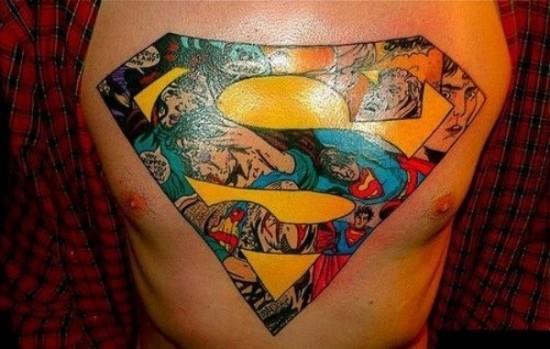 I take it this isn't a real tattoo. But imagine it was? Thanks to Superheroes.
Bleeding Cool points out that a major, major scene in The Avengers has been digitally altered on the Blu-ray release in the UK. It's a major spoiler, but head there to see the screen shots and discuss possible reasoning.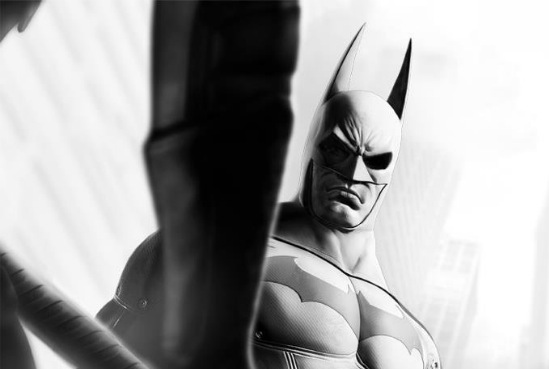 Cosmic Book News (via CBM) has published a rumor that the next Batman movie will be called, The Batman, and will be primarily based on the Rocksteady Arkham games aimed at a 2016 release date.
The latest rumor concerning Justice League comes from Batman on Film (via CBM) saying it won't be set in the same universe as the other films. Which would make zero sense so don't believe it.
Due to the amount of graphics and images included in Superhero Bits, we have to split this post over THREE pages. Click the link above to continue to the third page of Superhero Bits.
CBM posted this video of test footage for an alternative Green Goblin in Sam Raimi's 2002 Spider-Man.
The sixth episode of Arrow will feature the Royal Flush Gang says Superhero Hype. And Geoff Johns himself wrote the seventh episode.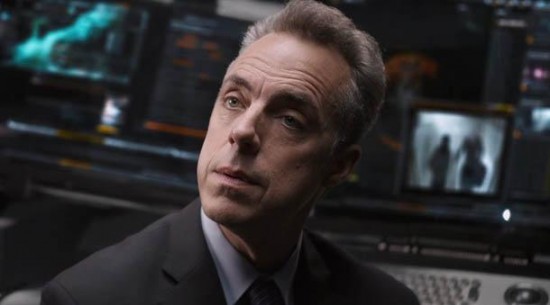 Titus Welliver, star of Item 47, tells SFX he'd love to appear in S.H.I.E.L.D, but hasn't be contacted.Stan Lee talks about his cameos in Iron Man 3 and Thor: The Dark World.Comic Book Movie posted a ton of new Thor: The Dark World set photos over the weekend that included a first look at some of the bad guys. Spoiler: They're Orcs.Michael Shannon did some great teasing in regards to Zod in Man of Steel speaking with Yahoo Movies. My favorite quote is "He's a badass mofo."
A fifth clip from The Dark Knight Returns Part One might be the best yet. Thanks to CBM.
Superhero Hype has tons of cosplay photos from the recent Montreal Comic-Con.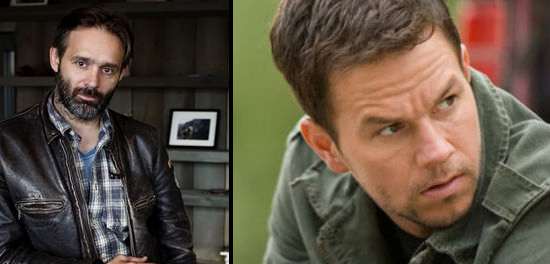 Universal released the plot description of the upcoming comic adaptation 2 Guns, directed by, Baltasar Kormakur, out August 16, 2013.
Academy Award® winner Denzel Washington and Mark Wahlberg lead an all-star cast in 2 Guns, an explosive action film that tracks two operatives from competing bureaus who are forced on the run together. But there is a big problem with their unique alliance: Neither knows that the other is an undercover federal agent.
For the past 12 months, DEA agent Bobby Trench (Washington) and U.S. naval intelligence officer Marcus Stigman (Wahlberg) have been reluctantly attached at the hip. Working undercover as members of a narcotics syndicate, each man distrusts his partner as much as the criminals they have both been tasked to take down.
When their attempt to infiltrate a Mexican drug cartel and recover millions goes haywire, Trench and Stigman are suddenly disavowed by their superiors. Now that everyone wants them in jail or in the ground, the only person they can count on is the other. Unfortunately for their pursuers, when good guys spend years pretending to be bad, they pick up a few tricks along the way.