'You're Next' Team To Spin 'Dead Spy Running' For Warner Bros.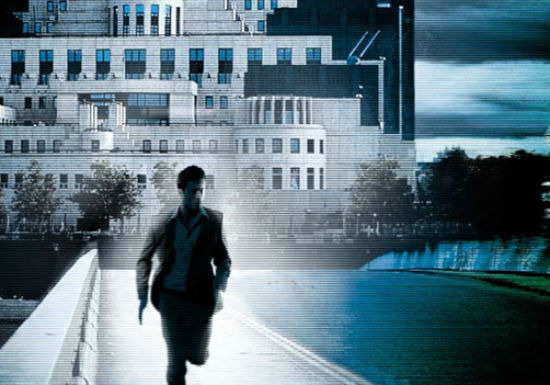 We may receive a commission on purchases made from links.
It's a good week to be Simon Barrett and Adam Wingard. The writer/director combo who've collaborated on A Horrible Way To Die, You're Next and sections of V/H/S and The ABC's of Death got a release date for their latest feature, have another film hitting theaters soon, a third playing the Toronto International Film Festival. Now they've booked a studio gig at Warner Bros.
They're the latest people attached to the adaptation of the novel Dead Spy Running by Jon Stock, a modern spy thriller modified to be about an international DJ, framed for the murder of his secret agent father, who goes on the run with a beautiful spy at his side. Read more after the jump.
Deadline broke the news of the latest team on Dead Spy Running, which has been knocking around for about four years with McG originally producing, and Stephen Gaghan writing and possibly directing. Then Jonathan Levine was rumored to be attached.
The book itself is described as a 21st century thriller where the main character is a spy along with his father. However, the fact that he's now not a spy but a DJ takes the story in a different direction, one likely influenced by the rising mainstream popularity of artists like Deadmau5 and Skrillex. There's no word on whose decision it was to originally change the lead in this way, though this quote from McG some months ago could offer a hint:
That is a spy story for this generation. It's of the Social Network age. Imagine those kids in Zuckerberg's room in The Social Network.  One of them goes on to be a spy and uses his acumen of today's world: DJ culture, Steve Jobs, the Apple store. Which I say with respect to Bond, Bourne, and Hunt, they don't really know that world.  But there's a whole generation of kids that do.  And what if a spy came from that place?  Gaghan knows a lot about that world, so I'm hoping to get that done.  That's a huge priority.
Here's a summary of the book from Amazon, which is obviously different but will surely share some tropes.
Daniel Marchant, a gifted covert operative for MI6, is suspended after the CIA forces the British to dismiss his father from his post as head of England's intelligence service. Both Marchants are seen by the Brits as regrettable collateral damage in the war on terrorism, but after Daniel foils a suicide bomber in the London Marathon, saving the life of the American ambassador, he's renditioned to a CIA black site in Poland and waterboarded. MI6 breaks him out of the prison and Daniel must avoid a global Agency manhunt to foil a terrorist plot and salvage his father's reputation. Dead Spy Running is a turbocharged thriller with first-rate tradecraft, a host of cynical spooks, and evocative portraits of exotic locales.
I definitely think the idea of having a resourceful, naive young character forced into this spy thriller with only a beautiful young woman to save him is fun, and having him be a DJ could give the film some truly great set pieces. However, the original story sounds equally as entertaining. Which version do you prefer?