Cool Stuff: 'Labyrinth' And 'Kill Bill' Posters From Spoke Art And Paul Shipper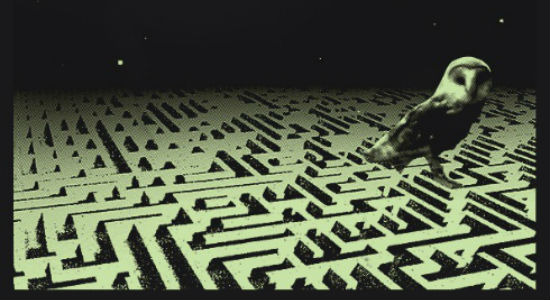 Jim Henson's Labyrinth, starring Jennifer Connelly and David Bowie, is one of those movies many of us loved as kids, but now tends to get lost in the shuffle. Connelly went on to win an Oscar, Bowie was already a musical legend and Henson had one or two other things going on as well. Not to mention, 1986 also saw the release of Aliens, Ferris Bueller's Day Off, Transformers The Movie, Top Gun and more. Labyrinth has tons of competition for our nostalgic feelings. Still, the film remains an incredibly beautiful fantasy and it's nice to see it finally getting some love in the pop art world.
After the jump, check out several differerent posters for Labyrinth by Paul Shipper, Criterion Collection regular Sam Smith and distinctive fan favorite Max Dalton. And we'll throw in a Kill Bill poster too.
Here's the gallery of images of all the posters. The Smith and Dalton Labyrinth prints, as well as Alex Iaccarino Kill Bill, are all on sale at Spoke Art right now. The Shipper is not available for purchase, but its from Planet Pulp. Mouse over for more info.
All the posters are on sale now, limited runs of 150 or less, 18 x 24 and either $40-$50. For more posters and info, head to Spoke Art.
Additional source: Collider