See Rian Johnson's Early Short Film 'The Psychology Of Dream Analysis;' View Martin Ansin's 'Looper' Poster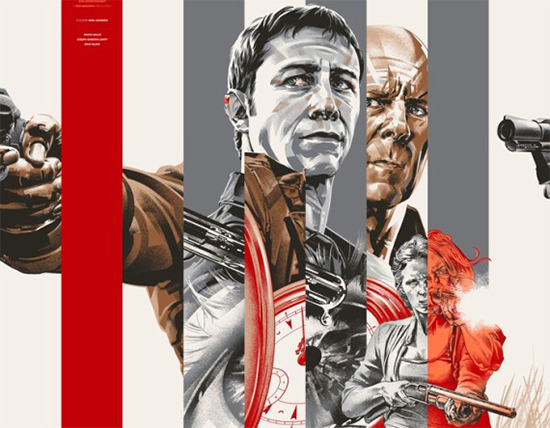 Rian Johnson's third film Looper came in as my most anticipated movie of 2012. While so many other films from that list have fallen short in my estimation, I can say that Looper is an excellent film, surprising and thrilling, and a great example of science fiction. This is not a Looper review; that will come shortly.
But the artist Martin Ansin, who has done some great posters for Mondo, is kicking off the Fantastic Fest poster series with a new poster for Looper, created to celebrate the film's place on the Fantastic Fest schedule. Along with that we've got The Psychology of Dream Analysis, which is a short that Johnson co-wrote and directed a decade ago, during the period when Looper first began to gestate as the idea for a short film. Check out both items below.
The Psychology of Dream Analysis, was made many years ago, before Johnson made Brick. We're reminded of it now because it came up in a great conversation The Verge had with the filmmaker. For those who are fans of Johnson's work but haven't yet seen this short, it's ten minutes well spent.
Ansin's poster, meanwhile, was released via The Huffington Post. Here are the regular and variant versions, both of which will presumably be available at Fantastic Fest, and likely eventually online.
Oh, and while thinking about Looper over the past couple days I started wondering what happened to the rumored alternate cut of the film that would (slightly) emphasize the material shot in China. (Which is a relatively small part of the film from the perspective of running time, even as it is an important thematic point.)
I asked Johnson about that via Twitter, and he said,
He later added, "The US cut is better, IMHO. It's definitely my cut." Hopefully we'll see that extra material on the Blu and DVD release of the film. Looper opens in a regular engagement on September 28.