Danny Elfman Scoring Sacha Gervasi's 'Hitchcock,' And 'Promised Land' From Gus Van Sant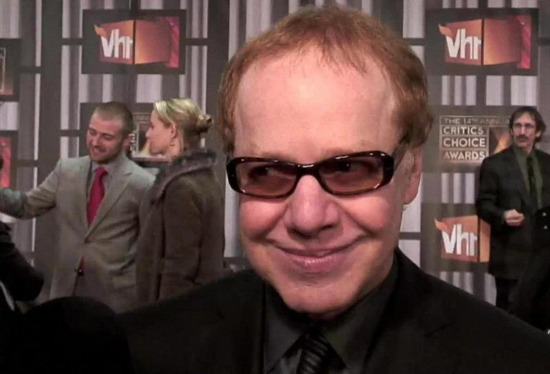 Danny Elfman often seems to be everywhere, and this year in particular he's omnipresent with several films under his belt in 2012 already. (Tim Burton's Dark Shadows and Frankenweenie; Men in Black III; and Silver Linings Playbook.) And while he's already set for some films that hit in the next few months, like Sam Raimi's Oz: The Great and Powerful, Elfman is still lining up more films.
Two new movies that will bear music from Elfman are Gus Van Sant's Promised Land, starring Matt Damon and John Krasinski, and Hitchcock, which chronicles the efforts by the Master of Suspense to make Psycho.
Both of these projects make total sense given Elfman's prior output. Elfman and Gus Van Sant have worked together steadily since the mid-'90s, when Elfman and Van Sant did To Die For. And the director's last two films (Milk and Restless) were scored by Elfman, so this will be three in a row.
That brings us to Elfman's other new project. One of the '90s films from Van Sant that Elfman worked on was the director's strange shot-for-shot remake of Psycho, where Elfman is credited with reworking Bernard Herrmann's iconic score. And so Elfman is now scoring Sacha Gervasi's film that dramatizes the making of Psycho. There's a weird closing of a circle there. In Hitchcock, Anthony Hopkins plays Hitch, and Scarlett Johannson, Helen Mirren and Jessica Biel are on hand as the key women in the process of creating Psycho.
Promised Land, which also stars Hal Holbrook, Rosemarie DeWitt, Frances McDormand and Scoot McNairy, is already set for a December 28 release this year. And The Playlist mentions rumors that Fox Searchlight may try to get some awards traction out of Hitchcock by releasing it this year as well, which means that 2012 could end up being one of Elfman's most fruitful years ever. [Film Music Reporter]