Trey Parker And Matt Stone Want To Direct 'The Book Of Mormon' Movie, But Not Anytime Soon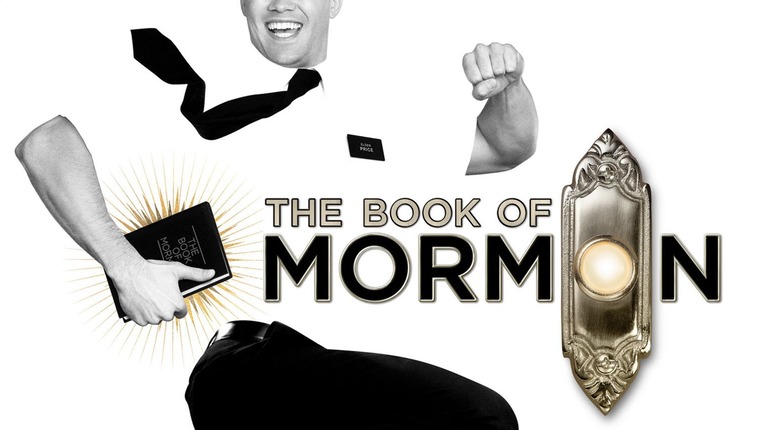 Given Matt Stone and Trey Parker's experience as TV- and movie-makers, it seems inevitable that their first stage musical (with Robert Lopez) The Book of Mormon will get turned into a film at some point. Especially given that it's now a bona fide hit. The show picked up an impressive nine Tonys at the 2011 ceremonies, including Best Musical, and has proved popular enough to spawn a North American tour and upcoming produtions in Chicago and London.
But months after the play's March 2011 debut, Stone and Parker were emphasizing that though they might want to do a movie "in several years," nothing was in development at that moment. A year later, it seems not much has changed. In fact, Parker says they "don't talk about it too much right now." If and when adaptation gets going, though, the pair are certain they'll want to direct it themselves. Read their comments after the jump.
When we first started working on it seven years ago we kind of toyed with the idea of it being a Broadway show or being a movie and obviously since Matt and I knew how to make a movie we were just like well let's make a movie 'cause we can do that pretty quickly, but we stuck with it and after we saw our first few workshops with an audience, we were like nah, this would be cool as a stage thing. As we were doing scenes of course, I was always kind of visualizing as a movie 'cause that's just what I knew.
Once we made the decision to go to the theater, we made a bunch of decisions that were really best for the theater version of it. It would really take a rethinking. We wouldn't want to just do this on film. We'd have to really rethink it. But I think we could redo it.
So I don't think it would be a really difficult thing, but it would also have to be a pretty different animal when we're done with it. We don't talk about it too much right now or think about it, but it's very possible one day. That's all I know.
As noncommital as they were about the potential movie, Stone was perfectly clear about who would direct it when the time came. Asked whether someone else might take over at the helm, he responded:
No, I don't think anyone else would direct it. The cinematic vision is pretty strong. I mean, I think we want to do a movie of it someday but, right now, we're just trying to get our head around this version.
Fair enough. Even if it means the movie takes a while to get going, waiting for Parker and Stone to direct it seems like the right call. I can't think of anyone better to recreate the play's irresistible blend of warmth and irreverence. In the meantime, maybe take advantage of the lag time to see it for yourself on the stage – Facebook has tour dates and ticketing info.