James Cameron Jokes About 'The Avengers' Failure To Crack $2B; Watch Kate Winslet And Jeremy Sisto Screen Test For 'Titanic'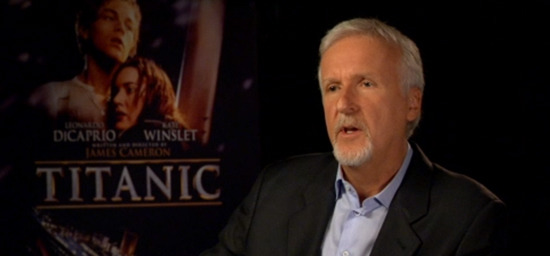 Even when James Cameron doesn't have a new film in theaters, he's not far from the headlines. This year saw the 3D re-release of his record-breaking 1997 success Titanic, which pushed the movie's total gross over two billion dollars. Between that and Avatar, just two of Cameron's movies have made him more of an economic power than many small countries.
With Titanic hitting DVD this week, Cameron is out stumping for the movie once again, and he's being asked about his view of the film that challenged his earnings records earlier this summer: The Avengers.
An unexpected challenger to Cameron's box-office reign turned out to be Joss Whedon's The Avengers, which was re-released over Labor Day weekend in the hope that it might make just enough to edge into the #2 spot on the all-time earners chart. That didn't happen, and when MTV asked the director about his new rival, Cameron was fairly gracious... after a minute.
And then there's Kate Winslet's Titanic screen test, which comes from the Blu-ray release of the film that hits this week. The interesting bit here is that Winslet isn't testing against Leonardo DiCaprio, but against Jeremy Sisto of Clueless, who went on to take roles in Law & Order, and Six Feet Under. This clip puts Sisto in the company of other notable "almosts" like Tom Selleck, who didn't play Indiana Jones, and Eric Stoltz, who briefly was Marty McFly.