'Smashed' Trailer And Poster: Buzzed-About Sundance Entry Features Mary Elizabeth Winstead's Biggest Dramatic Turn To Date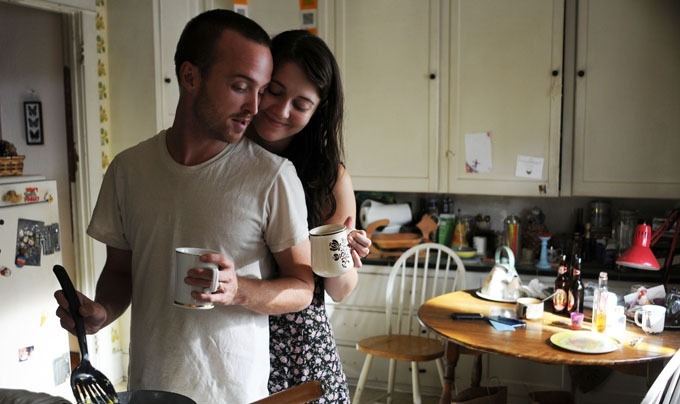 There are actors one suspects can do a lot more than what they've been given at any particular point. People might have thought that about Aaron Paul before Breaking Bad gave him the chance to stretch. And Mary Elizabeth Winstead has been a bright spot in several projects so far, but we've suspected that she'd eventually get a chance to really do something great.
Smashed features both actors, as a married couple that hits a wall with their drinking and partying, and based on reactions out of Sundance it is Winstead's big breakout turn. Check out a newly released trailer below to see a taste of her performance.
That trailer gives a hint of what Winstead does in the film, but I get the idea there is a lot more in store. After seeing the film at Sundance, Peter said "Winstead's performance is powerful, moving — a must see. It will bring you to verge of tears." You can see a bit more in some of the clips released not long ago.
As seen in the trailer, Smashed stars Aaron Paul, Mary Elizabeth Winstead, Nick Offerman and Octavia Spencer. It opens on October 12.
Kate and Charlie like to have a good time. Their marriage thrives on a shared fondness for music, laughter... and getting smashed. When Kate's partying spirals into hard-core asocial behavior, compromising her job as an elementary schoolteacher, something's got to give. But change isn't exactly a cakewalk. Sobriety means she will have to confront the lies she's been spinning at work, her troubling relationship with her mother, and the nature of her bond with Charlie.