'Flight Of The Butterflies In 3D' Trailer: IMAX Gets Back To Its Natural Roots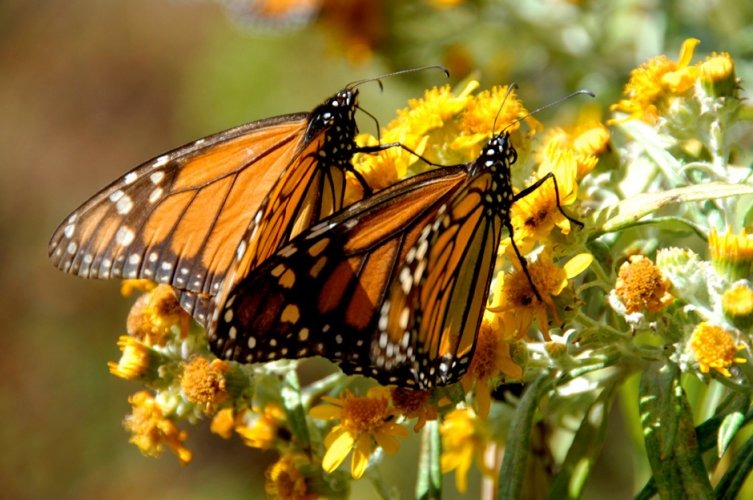 Long before IMAX screens were reserved for blown up versions of the week's major Hollywood releases, the theaters primarily played nature and science documentaries. That slowly changed as Hollywood filmmakers got a taste for the massive format and the audiences, more likely to pay for Prometheus or Happy Feet 2 than a documentary about space or the ocean, followed. These massive scale documentaries still get made, though. They're still engrossing, beautiful and one of them is finally coming back to IMAX.
Flight of the Butterflies in 3D, directed by Mike Slee, comes to IMAX theaters this October, and tells the story of not only the birth of one of nature's most beautiful animals, the monarch butterfly, but finds exactly where they go when they migrate south for the winter.
After the jump, check out the trailer for the film.
Thanks to Yahoo Movies for the trailer.
And here's the official synopsis:
It's a natural history epic. It's a compelling detective story. It?s a scientific adventure at its best. It took Dr. Fred Urquhart almost 40 years to discover the monarch butterflies' secret hideaway and prove the most incredible migration on Earth. Following the year-long annual migration cycle of the butterflies, the award-winning production team filmed hundreds of millions of monarchs in their remote overwintering sanctuaries in Mexico in 2011 and again in 2012 and also along their migratory routes from Canada, across the U.S. and into Mexico. The technology of IMAX immerses you in the astounding migration experience as two generations of the butterflies migrate north and then a Super Generation miraculously finds its way from Canada to a few isolated mountaintops in Mexico — to a place it has never been!
For more on Flight of the Butterflies, including where you can see it and how you can organize screenings (for teachers and things like that), the official website is full of information.
Do you miss seeing huge, nature movies in IMAX?