Full Trailer For HBO Hitchcock Biopic 'The Girl'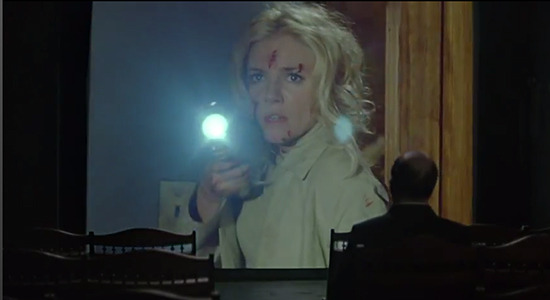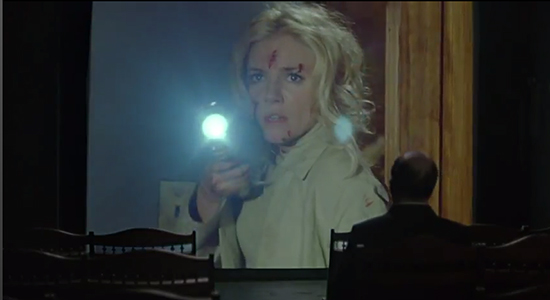 We've seen a couple brief teasers for The Girl, which describes the making of Alfred Hitchcock's The Birds. That was when Hitchcock (played here by Toby Jones) molded Tippi Hedren (Sienna Miller) as his latest icy blonde starlet, the latest "Hitchcock blonde" to follow actresses such as Grace Kelly, Eva Marie Saint, Janet Leigh, and Kim Novak. In the years that followed her films with Hitchcock, Hedren described a tense, difficult working relationship, and this film is based in part on her recollection. (Which is to say, don't expect a particularly favorable portrait of the filmmaker.)
Now we've got the full trailer, which describes in brief how Hitch selected Hedren to star in the movie, after which he developed a sexual/romantic obsession with her. We see the director's wife Alma Reville (Imelda Staunton) and the making of the technically demanding film, and there is a heavy, ominous air throughout.
There's a lot here, and as was the case with the first teaser, the overall tone sold by this trailer is appealing, and some of the moments look perfect. But there's also a Lifetime movie quality here that is a bit worrisome.
This trailer crystalized something for me that was at the edge of my thoughts when watching the previous teasers: I would love to see Brian De Palma make this movie. So much of De Palma's career owes so much to Hitchcock in the first place and the way the story and characters are presented here look to me to be very much in line with what De Palma does best.
Anyway, The Girl premieres on Saturday, October 20th at 9PM. Julian Jarrold (Becoming Jane, Red Riding: 1974) directed from a script by Gwyneth Hughes. [EW]