'Avatar 4' Will Be A Prequel, 'Battle Angel' "Hopefully" Shooting In Four Or Five Years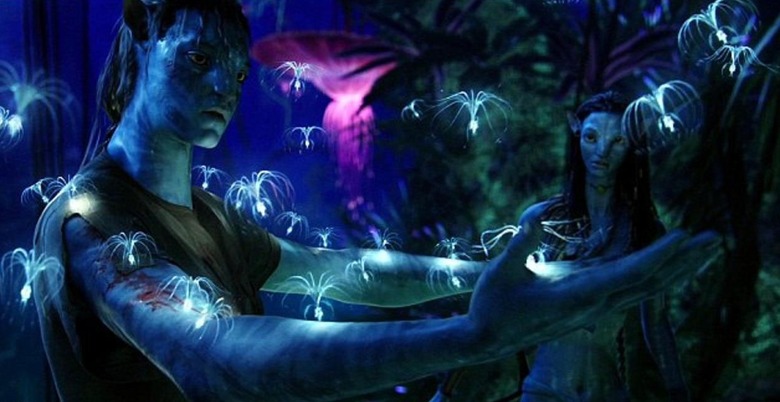 Producer Jon Landau clarified last week that there were no plans to shoot Avatar 4 just yet, but that doesn't mean there won't be one coming down the line eventually. Filmmaker James Cameron has said previously that he's considering the possibility of a fourth Avatar, and he already has a few ideas for the possible film. For starters, he explains, it won't really be a sequel, but a prequel.
But before that gets going, Landau says Cameron will be turning his attentions to the long-gestating Battle Angel. Read more about Cameron's plans for the future after the jump.
I haven't really put pen to paper on it, but basically it goes back to the early expeditions of Pandora, and kind of what went wrong with the humans and the Na'vi and what that was like to be an explorer and living in that world. [...] Because when we drop in, even in the first film in 'Avatar 1,' as it will be known in the future, we're dropping into a process that's 35 years in to a whole colonization. [...] That will complete an arc and if that leads into more, we'll start, not imitating 'Star Wars,' but it's a logical thing to do because we'll have completed the thematic arc by the end of three. The only thing left to do is go back to see what it was like on those first expeditions and create some new characters that then become legacy characters in later films. It's a plan.
However, Avatar 4 is several years away at earliest. For the moment, only Avatars 2 and 3 are scheduled to shoot back-to-back. And once those are done, according to Landau, Cameron will finally get started on Battle Angel. Swedish website MovieZine spoke with the producer, who gave the following update (translated from Swedish): "Now we focus on Avatar for the next four or five years. It will hopefully right after that."
Because Battle Angel won't enter production for some time yet, Landau says they don't have any casting in mind at the moment. "Who we want to put in the lead role today and who we want to put in the lead role when the time comes, it can be two totally different people who would be right for the role," he told the site.
Still, Landau's enthusiastic about the future project. "It is one of my favorite stories, a great story about a young woman's journey to self-discovery," he said. "It is a film that begs the question: 'What does it mean to be human? '. Are you human if you have a heart, a brain or a soul? I look forward to giving the audience the film."