Al Pacino To Play Penn State Football Coach Joe Paterno In New Movie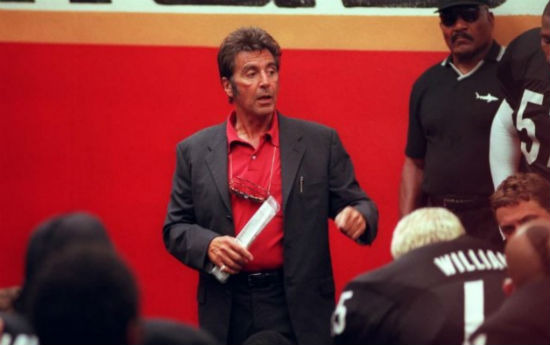 To say 2011 and 2012 haven't been good years for the Penn State University football program would be a gross understatement. Former defensive coordinator Jerry Sandusky was accused, and later convicted, of serial child molesting. During the scandal it was revealed that his boss, head coach Joe Paterno – the winningest coach in the history of Division I college football – had an idea about it but turned a blind eye to Sandusky's acts. Paterno's mistake cost him and the school several years of wins and, subsequently, that incredible record. Sandusky will likely spend the rest of his life in prison. Paterno passed away this past January as the scandal still raged.
Currently sitting atop the New York Times Best Seller List is Paterno, a biography of the coach by Joe Posnanski, and a film adaptation of that book is now being shopped around Hollywood with none other than Oscar-winner Al Pacino attached to play the lead. Read more after the jump.
Deadline broke the news of the deal but isn't sure if the film will be theatrical or made for television.
Though the Penn State child abuse scandal is what's made Paterno "popular" in the past few months, Posananski's book was being written long before Sandusky's crimes were revealed. The book is focused largely on Paterno's rise and reign. He was a friendly and adored football coach who ran one of the most storied football programs in the country. It just so happens that as the scandal was breaking, Posananski's book was being completed and he was able to work that in, giving his book an almost unbelievable ending featuring one of the most stunning falls from grace imaginable. The movie will incorporate all of it.
This wouldn't be the first time Pacino played a football coach, either. He was the fictional Tony D'Amato in Oliver Stone's crazy football film Any Given Sunday. Playing Paterno will be much more subdued, obviously.
Do you feel a movie about Paterno, this soon after his passing, will be a fair and balanced look at a life tainted by one – albeit it egregious/unforgivable – mistake? Is this a positive for the Penn State football program?