New 'Prometheus' Viral Clip Offers A Strange Look At Idris Elba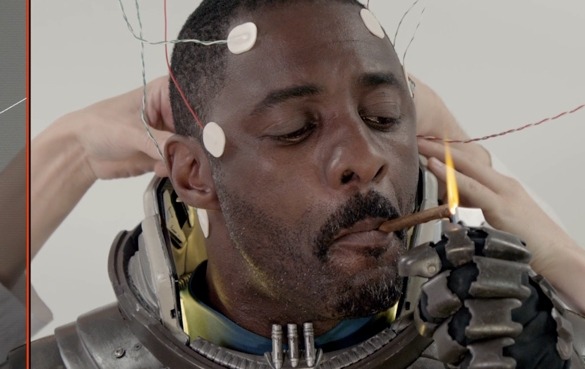 The 'always on' nature of the web and social media is something that movie studios are finally taking advantage of, with marketing campaigns that continue long past the opening weekend for any given film. Case in point is Prometheus, the divisive latest film from Ridley Scott. It provoked and disappointed audiences in equal measure when it opened at the beginning of this past summer, and now that the film is moving towards Blu-ray and DVD release, Fox is still teasing new materials.
The promo campaign for Prometheus was mysterious and masterful, and now we've got a new clip showing Idris Elba's Captain Janek being prepped for a mission into space, presumably aboard Prometheus. Check it out below and try to figure out just what is going on in the footage.
HeyUGuys has the clip:
We have a good idea that the disc release of Prometheus will feature a good number of deleted scenes and other special features, and presumably this points to the inclusion of more strange little clips that help build out the world in which the story takes place. Frankly, those might be more appealing than new scenes from the film itself. If nothing else, we have to congratulate Fox for continuing one of the best film promotional campaigns in recent memory.
Prometheus hits DVD, Blu-ray and 3D Blu-ray October 11th. (October 8 in some non-US markets.)