Superhero Bits: Man Of Steel, The Wolverine, Thor: The Dark World, The Avengers, Christopher Nolan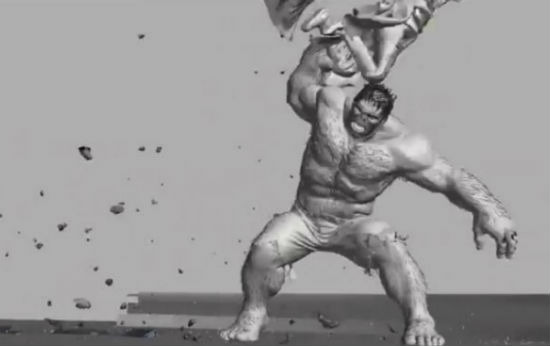 What to learn some really cool behind the scenes secrets from The Avengers? Has Michael Shannon seen footage from Man of Steel and how did it look? Why is Christopher Nolan caught up in a lawsuit? When might you be able to buy The Avengers DVD box set? Which major Marvel character could cameo in Thor: The Dark World and has an Olympic medalist joined The Wolverine? Read about all this and more in today's Superhero Bits.
Get More:
Actual Man of Steel news! Michael Shannon commented to MTV about footage he's seen, and about Henry Cavill's performance in the film.
Don't cancel those Marvel Cinematic Universe Phase One Avengers Assemble box set pre-orders just yet! Entertainment Weekly reports it will be released, just likely with a new case and in 2013. The Avengers still hits Blu-ray later this month.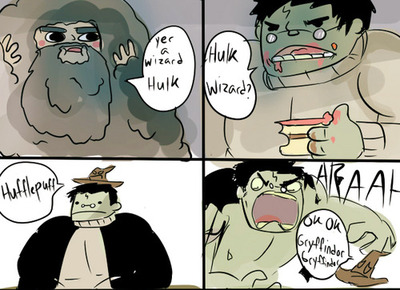 Artist Onac reimagines Harry Potter as The Hulk. See more at that link.
Who gets those agency commission dollars for Christopher Nolan's Batman films? There's a big lawsuit between talent agencies arguing about it. Read more at Deadline.
Check out this cool behind the scenes video from the upcoming DC Comics Robot Chicken special. Thanks to @LeadSp0t.
ScreenRant is running a rumor that Doctor Strange could possibly appear in Thor: The Dark World.
Dredd comic (and Mondo) artist Jock tweeted this early concept for the Lawgiver in Dredd 3D.WhatCulture lists seven actors who could play The Flash in Justice League.
Due to the amount of graphics and images included in Superhero Bits, we have to split this post over TWO pages. Click the link above to continue to the second page of Superhero Bits.
So many Dredd 3D commercials are coming online. Here's one from the official Lionsgate channel. There are more here.
Movies.com discusses the pros and cons of rebooting Batman in Justice League.Comic Book Movie posted a few new set photos from The Wolverine and report that former Olympic Silver Medalist Naoya Ogawa has been cast in a small role.Rosario Dawson confirmed to E! Online via Superhero Hype that she'll be back for Sin City: A Dame to Kill For.Wayne Howes (via CBM) posted more photos of the Bourne Wood Thor: The Dark World set, which is being outfitted with even more set dressing.Comic Book Therapy (via CBM) spoke to writer Jim Starlin who suggested Thanos should be voiced by Arnold Schwarzenegger in Guardians of the Galaxy or The Avengers 2.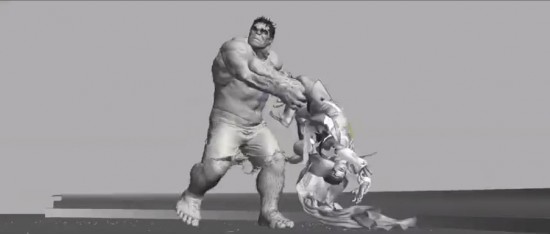 IO9 has a fantastic article featuring 24 behind the scenes secrets of The Avengers that were discovered while talking with some of the visual effects crew. An example? When Hulk smashes Loki, they digitally inserted Tom Hiddleston's face.