'Paranormal Activity' Producer Jason Blum Now Making Haunted Houses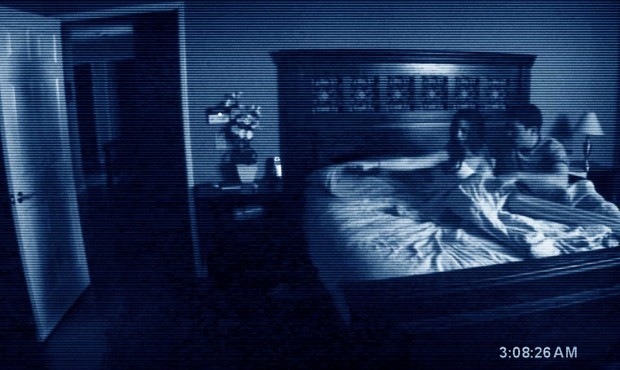 After making a career out of haunted house movies — most notably the Paranormal Activity series — producer Jason Blum is moving on to actual haunted houses. Blum has announced plans for The Blumhouse of Horrors, a Halloween attraction in the heart of downtown Los Angeles. Blum's production company is currently at work turning the historic Variety Arts Theater into the rundown vaudeville venue with some deep, dark secrets. More after the jump.
Spence, who previously worked with Blum on Insidious, serves as a sort of writer/director for the haunted house. (He also supplied a good number of the props on display, which include fake swords, skulls, an old baby carriage, and other creepy relics.) The project as a whole costs an estimated "several hundred thousand dollars," compared to the $15K production budget for Blum's first Paranormal Activity and the $1.5 million price tag for last year's Insidious. About 50 cast members and 25 behind-the-scenes crew comprise the staff, who'll try to spook visitors as they tour through the six-story building.
The Blumhouse of Horrors is under construction now, with a scheduled opening date of October 4. It'll shut down when the Halloween season ends, in early November, but Blum says not to assume this is the last we'll see of this tale. If fans respond enthusiastically, "there may be a movie or a TV show or a reality idea here," he says. Head to the official site or Bloody Disgusting for details on dates, tickets, and location, or to the LA Times for a more in-depth report on Blum's plans.