'Wonder Woman' May Come Back To TV In 'Smallville' Inspired Drama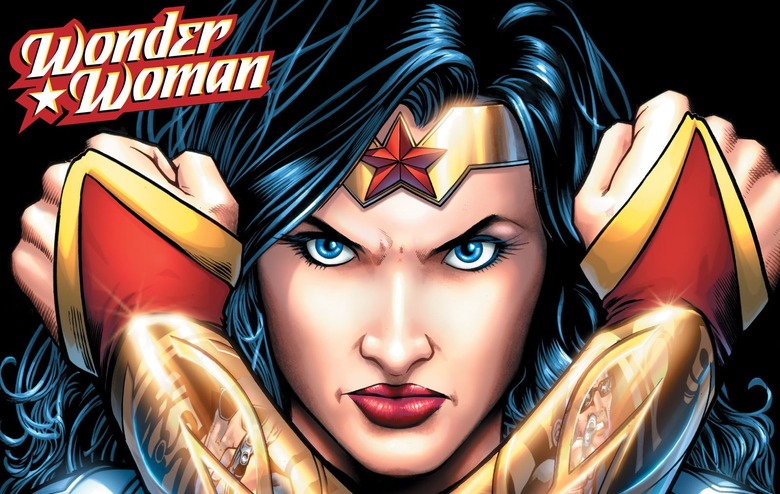 Joss Whedon took a crack on the big screen. So did producer Joel Silver. David E. Kelley tried on the small screen. And even though Wonder Woman has been rejected more often than not, she's getting another shot. Over a year after the latest attempt to adapt the DC Comics superheroine for TV (on NBC with Adrianne Palicki as the star) Vulture has learned that Warner Bros., DC and The CW have hired Allan Heinberg (Grey's Anatomy, The O.C.) to write a script for a new TV show.
Currently titled Amazon, the show would be in the mold of Smallville and focus on the character in her early years, long before she put on power bracelets, crown and red, white and blue tights. No pilot has been ordered so this is in the earliest stages of development but with a new Wonder Woman movie also in the works at Warners, the character certainly has proven resilient. Read more after the jump.
Vulture broke the news of the proposed show and point out that despite a campy Seventies TV show, Wonder Woman has been met with more rejection in live action than most comic characters. There was Whedon's movie, which never quite made it beyond the script stage (I bet Warners regrets that now, especially after The Avengers) and David E. Kelley's show, which made it to pilot but never got selected for air. Not to mention Nicolas Winding Refn has talked about taking a crack at it.
Still, Wonder Woman is now dating Superman in the DC Comics universe (a possibility Kevin Smith saw way before anyone) and Green Lantern co-writer Michael Goldenberg was hired earlier this summer to try and bring the character to the big screen, likely to be part of some DC Cinematic Universe along with the Man of Steel, a rebooted Batman and the Justice League.
If that comes to pass, having an origin-centric, female friendly Wonder Woman drama ready for The CW seems like a really good piece of planning. And maybe that's just the spin it'll take for the most famous female superhero to finally get the respect she deserves.