Ti West Directing 'The Sacrament' For Producer Eli Roth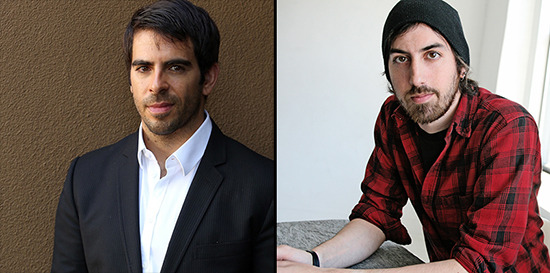 Eli Roth's first step towards horror fame was Cabin Fever.  One of Ti West's first steps was directing Cabin Fever 2, though West wasn't given control over the final product and requested that his name be taken off the film, and disowned the final release. Now Roth and West are coming together to working on a new film, called The Sacrament.
announces the picture, which Worldview Entertainment is producing with Roth. It will shoot in Georgia later this year, but plot info and casting have yet to be revealed. West wrote and will direct.
West has achieved solid indie success thanks to The House of the Devil, The Innkeepers, and his work on the anthology film V/H/S. But now he might be aiming at a bigger audience. Roth said,
We want to make this Ti's first mainstream movie, without sacrificing the quality and unflinching horror of the subject matter.
Before this happens, Roth's latest producing effort, Aftershock, will premiere at TIFF in a few days, and then he'll direct The Green Inferno, also working with Worldview, in Peru and Chile later this year.