'Cloud Atlas' Theatrical Trailer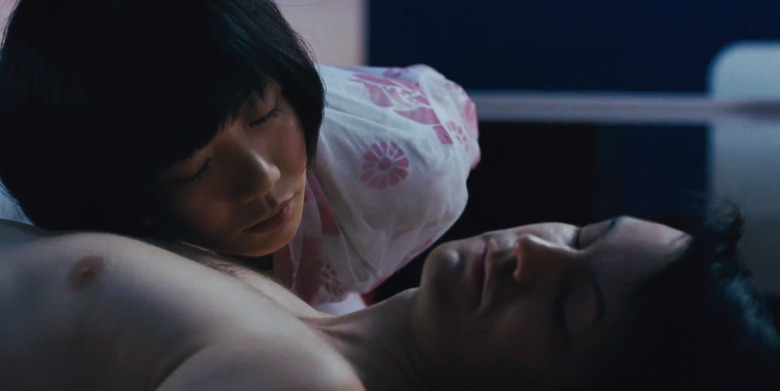 Anyone who's really eager to see the Andy and Lana Wachowski and Tom Tykwer's Cloud Atlas has likely already pored over that six-minute trailer released over the summer, but for the rest of the moviegoing public there's now a more traditional two-minute theatrical version. Whichever camp you fall into, the new cut is worth checking out, as there's a bit of fresh footage to be found here.
Based on David Mitchell's acclaimed novel, Cloud Atlas weaves together six tangentially related stories that traverse time and space. Tom Hanks, Halle Berry, Hugo Weaving, Ben Whishaw, Jim Broadbent, Hugh Grant, Susan Sarandon, and Bae Doona star, each playing a number of different characters across the different plotlines. Watch the trailer after the jump.
Apple has the HD version.
The shorter version doesn't feel quite as epic as that extended first look did, and the transition into the film's more sci-fi- and action-oriented aspects feels more jarring. But that's all to be expected considering it's about a third as long. Even so, it does a great job capturing the staggering scope and ambition of this project, without sacrificing its emotional pull. The themes of connectivity and reincarnation could come across as trite in the wrong hands, but here it looks convincingly moving.
If this new cut has you curious to learn more about the film, flip through our archives to see Russ' guide to the sprawling storylines, our report on some of the movie's early buzz, the New Yorker's profile of the Wachowski siblings, and more. Cloud Atlas lands in theaters October 26.
Synopsis:
"Cloud Atlas" explores how the actions and consequences of individual lives impact one another throughout the past, the present and the future. Action, mystery and romance weave dramatically through the story as one soul is shaped from a killer into a hero and a single act of kindness ripples across centuries to inspire a revolution in the distant future.